How to determine your freelance rates based on data, not your gut
(ENTREPRENEUR NEWS) Setting freelancer rates can be quite the tricky business. This tool does arms you with the data you need to grow your business
The bulk of my professional career has been spent as a freelancer. The designation of "freelancer" has taken me on an interesting path that allowed for projects and opportunities I didn't even know existed.
While I'm grateful for each and every opportunity, I now look back on some of these experiences and realize that I was vastly underpaid. For the most part, this is my fault as someone paying for a service is looking for the lowest possible rate and I never bothered to bargain out of fear of losing the role.
It was even at a point where I dreaded being asked my hourly rate because I didn't know what the norm was. There was always a fear of charging too much and getting dropped for someone cheaper, or charging too little and looking inexperienced.
We recently talked about knowing your worth and how we freelancers often under charge for our services. Luckily, as this career path becomes more and more popular, there are now more resources devoted to helping us know what to charge.
Such a resource comes in the form of Freelance Rates Explorer. Created by Bonsai, this online tool gives users the ability explore rates from 40,000 freelancers worldwide.
"There are many sites like Glassdoor that offer salary data comparisons for full time employees," said the tool's developers. "However, there isn't a site like this dedicated to provide insights on freelancers rates. We had this data, so we built the Rate Explorer to make it easy for freelancers to compare their rates in the largest publicly available rates database on the Internet."
In order to find the standard rate for their field, users will input their role (either development or design), their skills (full stack, front-end, back-end, DevOps, iOS, and Android), experience (in years), and location. The Rate Explorer then generates a bar graph based on the answers and will show the most common hourly rates based on the number of freelancers and the rates range.
Bonsai also offers proposals, contracts, time tracking, invoicing and payments, and reporting. All of this is designed for freelancers.
As for the Rates Explorer, seeing the numbers calculated right in front of you may make you realize that you're vastly underselling yourself.
Google makes it easier to identify veteran-owned businesses
(BUSINESS) Finding veteran-owned businesses just got easier thanks to a new feature from Google (one that veteran business owners can easily take advantage of).
Google My Business (GMB) is the main database for search engines. It's a powerful tool used by consumers and businesses. To help customers and business-owners, GMB recently added a very important category. Businesses can now be identified as veteran owned.
The U.S. Small Business Administration estimates that there are 2.5 million businesses majority-owned by veterans in the United States. In one report, these veteran-owned businesses employ over 5 million people and have an annual payroll of $195 billion. Texas ranks #2 in having the most veteran-owned businesses, following California.
The support that Americans give vets is inspiring. The cool thing about this feature from GMB is that it helps consumers find businesses to support. The men and women who gave service to our country deserve support once they're civilians. Look for veteran-led businesses when you use Google.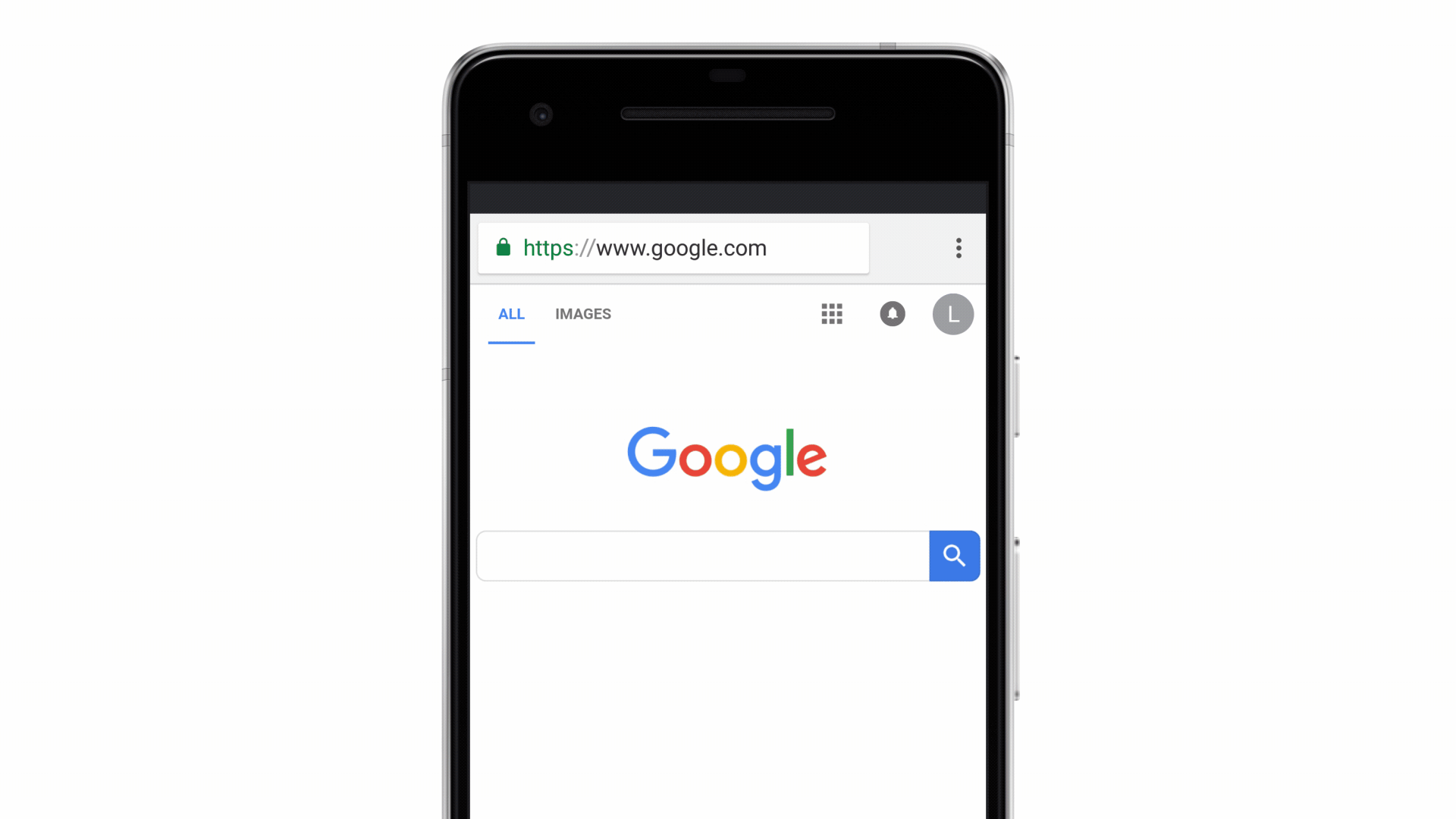 Customers aren't the only ones who will take advantage of knowing whether a business is owned by a former service member not. Fellow vets often go out of their way to support each other. Who better to provide information about resources and opportunities than someone whose been there?
If you're a business using GMB, it's easy to add this attribute to your listing. It's under the About category. The instructions for mobile and desktop can be found here. The only other attributes currently available are family-led and woman-owned.
It's unknown how many people actually seek this information out or will actually use it. It's estimated that about 10 percent of small businesses in the U.S. are veteran-led. These businesses aren't just providing an economic impact on communities. Veteran-owned businesses hire fellow vets in higher volume than non-veteran-owned companies. USA Today reported that vets thrive in the small business world, attributing success to their core values, such as discipline and organization that make vets able to commit to a business and serve customers.
We applaud Google for adding this attribute to their database of information.
Transitioning from corporate life to freelance life
(ENTREPRENEUR) A look at what it takes to pivot your career from corporate cubicles to your couch at home.
Freelancing is rad. I've gone into some depth on why I think that's the case and even provided some thoughts and resources for my rush hour and necktie-averse kin.
Freelancing is also challenging, in many ways more so than office work. I've transitioned between the two, both ways, and while I've landed on the liberating, self-motivated (but insecure, complicated and confusing) freelance side rather than the dull, workaday cube farm side (with it benefits, job security and human interaction) I can obviously see arguments for both.
Here's what I wish I'd known before I set out to navigate the minefield between corporate and freelance work. With any luck, it should help you do the same without hearing a click and having to offer a sad and final "oops."
Have a plan.
This is where going corporate to freelance starts to differ from vice versa. Choosing a new corporate employer takes hard goals, but also flexibility: an ex-freelancer has to learn to accommodate other people's plans, on account of, you know, working with other people now.
Entering the freelance world requires the opposite.
You don't just need goals. You need a schedule.
You need deliverables, you need a budget, you need Plans B-Z inclusive for when you come in over or under, because you will.
In short, you need a boss in your head.
It is the best boss you'll ever have: that cat (feel free to imagine it as an actual cat in a business suit; I certainly do) doesn't care if you party til 2am on a Wednesday, or skive off for three hours in the middle of the day to catch "Fate of the Furious" at matinee prices. All your new boss cares about is hitting the numbers.
Have numbers. Hit them.
Go slowly.
This is the one that everyone screws up, by which I mean that I did. It is so tempting to stick your boss' tie in the shredder, shot put your least favorite appliance out the window and burn a sweet donut in the parking lot before you drive off to your freelancer future. Every office drone's dream, right?
Don't do it. Do not.
On my last day before I went freelance, I wore a Metallica tee and sweats to my shirt-and-tie day job. Joked with my cube buddy, what were they gonna do, fire me?
Thing is? That was the first time I went freelance.
As you'll recall from the intro, I've done that twice. Thankfully, when I did have to return to the realm of gridlock and beige, I was in a different time zone. But the whole reason I had to return to the corporate world in the first place was summed up in that I didn't prepare. I did the dream, cut loose, and burned the bridges behind me. Unwise.
It's standard wisdom that you should build up savings before starting a business. Real talk: for an awful lot of people, that's fantasy. Even in my coziest corporate days, north of the 50th percentile, between rent and urban cost of living my only shot at meaningful savings was retailing organs.
Keep your kidneys. Instead, bank your time.
I'm a writer. You may have noticed. Most of my day jobs involved that skill. If you think every character I typed into Word in my cube days was corporate-approved, as opposed to projects or practice for my freelance adventures, there's this great bridge I'd like to sell you.
So for the first few months, keep your day job and build your skills.
Take small projects on your own time, buoyed with that glorious cushion of salary.
Train your brains out. You may even be able to do that at work: plenty of employers, especially in fields like tech and medicine that a) value certification b) translate nicely to freelancing, will shell out to train you up. Wade into the shallow end while you've still got a roof and a health plan. It's vital experience, but more importantly, it's how you figure out freelance IT or consulting or Etsying artisanal dog sweaters is actually how you want to spend 80 hours a week.
Keep a schedule.
Wait. 80 hours? Fraid so, at least early on. It will take serious legwork to get those artisanal dog sweaters off the ground. No client list means permanent hustle. No infrastructure means weeks on end of pure trial and error, figuring out what works. No employees means every last bit of it is on you.
That's not what I mean by scheduling. You have a job, and, being an American Genius reader, are by definition intelligent and insightful, not to mention good-looking and possessed of impeccable taste. We don't let just anybody around here. You know you'll need that stuff.
When you freelance, you need to schedule life.
That boss in your head? Still your boss, which is to say a sociopath who can and will take every minute you're willing to offer. For better or worse, an office job does work-life balance for you: come in then, leave now, this is due whenever. The nastiest trap in entering freelance work, the last, biggest boom in the minefield, is that it can swallow you whole. If you let it, it will take over your life, and it's better at that than the cube, because it's something you want to do.
Integrate both ways.
So, not every day but now and again, put down your dog sweaters and catch Vin Diesel. See a concert on a weekday. Spend a whole evening playing with your kid.
Whatever you like, with a single rule: no work allowed.
Freelancing means your job is much more thoroughly integrated into your life.
Click To Tweet
Make sure your life is integrated into your job.
And that, my friend, is how you transition from drone life to freelance life.
Study abroad, but for adults – a work abroad program
(ENTREPRENEUR NEWS) While study abroad may be a thing of your past, work abroad options are possible for remote workers.
As my collegiate career began to come to a close, I started having regrets about not taking the opportunity to study abroad. I worried that I wouldn't have the chance to travel in the same regard once I entered the busy "real world."
However, I quickly learned that there are always possibilities, you just have to know where to look. I recently began researching work abroad programs, such as Outsite and LiveWorkFit, and realized there is still an opportunity to learn and travel – even if you're no longer a student.
One of the more recent work abroad programs to come about is ExploreThere. Their tagline is to "work remotely, explore, and socialize abroad." Each month, ExploreThere takes a group of individuals to work remotely and check out a new destination.
They seek for those participating to banish the uncertainties of working remotely, and work to make a productive live/work environment feasible.
ExploreThere creates groups of like-minded individuals who participants travel with and work alongside.
The first destinations on tap for ExploreThere are Medellín, Columbia and Buenos Aires, Argentina. ExploreThere scouts locations, connects like-minded coworkers, books accommodations and airport pick-up, and provides local advice. Participants book their flight, bring their work, cover their own meals and drinks, and choose their own exploratory experiences.
"One of the great things about the world today is that we have the opportunity to do most of our work remotely. Armed with a laptop, wifi and plenty of coffee we can work anywhere," says ExploreThere. "With the right group of people, proper planning and bravery to chart new waters, we find ourselves with nearly year round possibilities."
The goal is to allow remote work to be accomplished in a new and immersive cultural setting.
Click To Tweet
Groups range in size from between six and 25 participants and are divided into different houses based on living compatibilities.
While this may not be everyone's cup of tea, opportunities such as this allow remote workers to see the world and work/network. It also continues to obliterate myths regarding working remotely.