How entrepreneurs can easily reclaim their time
(ENTREPRENEUR) Owning your own business comes with great reward, but one major risk is inefficiencies – let's discuss how you can streamline your productivity efforts.
As we all know too well, entrepreneurs are time-poor.
Changing the world of technology, developing a life-changing product or finding a new process to a complicated, lengthy task, entrepreneurs are continually moving, shaping and evolving their world around them, but frequently run out of time at the end of their day.
Now many modern entrepreneurs have some form of productivity in place. Whether this is an A3 piece of paper with jottings of what needs to be done next or a manageable to-do list provided by their smartphone where they can brain dump all of their ideas and to-dos into one space.
Working smarter, and harder is usually the object of all those looking to create a new business. But respecting the value of productivity applications can play into the hands of those building the next Facebook or Amazon.
By all means, this doesn't mean you need the correct productivity tools to become the next prominent entrepreneurs, if that's the case we'd have much fewer businesses than we have now thriving, the thesis of this is for entrepreneurs and business owners to begin embracing productivity apps to help them scale and capture essential parts of their day to help get more done.
So where does an entrepreneur start?
It's straightforward. Begin with three core tools.
* A to-do list application.
* A note-taking tool.
* A calendar application.
These three resources will provide you with the fundamental pillars of productivity in your hectic schedule. Let's examine how that is the case for each one.
A to-do list application can be a primary list of actionable items for to the next 30-days. Think of a to-do list application as your day planner, an actionable set of tasks to get done on the workday.
This window of to-dos will determine your ground level work and checklist for the day. Traditionally they are prioritized allowing you to accomplish the most critical tasks first or getting them done by the end of the day so that you can help progress forward.
This is a potential master tool for the entrepreneur. A to-do list app can help you capture, deter and plan things to do helping to reduce stress and reliability in your brain to remember critical tasks and actions. A proactive theory from the book Getting Things Done by David Allen helps to define this as "open loops" a process that highlights a need to reduce active to-do's in your head and to capture them on paper or another form of capture method to relieve your brain's activity focusing on this.
A note-taking tool provides you with a way to capture essential data or information. Unlike a to-do list application, the information you'll be capturing is static. This means it isn't necessarily actionable but provides value for reference or planning. Notes are handy for planning and reference purposes. When it comes to planning your projects and high-level work (like clients, product updates, accounting, etc.) using notes will help you to collect everything into one hub to help you to complete all your major projects and tasks.
And finally, a calendar application works as how you'd expect. A way to capture events and activities. Not to be confused with a to-do list application, the calendar application should solely include events and activities, not tasks. Feel free to use the calendar layout to block out time but don't get into the habit of adding tasks to your calendar application, it'll make things very messy!
So what productivity apps should I start with?! Let's give you some recommendations.
For a to-do list applications, an entrepreneur should look for flexibility to scale with the application but the patience to stick with an application to help them get more done. To-do list applications perfect for entrepreneurs include Todoist, TickTick, Asana, Nozbe or Trello. They are strong starting points and will provide you with all the features you'll need to start capturing and sorting those important to-dos.
Note-taking tools come highly recommended. To help the scale driven entrepreneur, there are two tools that standout as the resources entrepreneurs should consider when looking at note-taking applications. They would be Evernote and OneNote. Both provide you with functional experiences for bringing notes in from email, documents and other files helping you to free up time and space. Avoid Apple Notes as your default and sole way of the organization as due to the lack of folders/notebooks you struggle to keep things as organized as you would with the likes of Evernote and OneNote.
Calendar resources are rare to find. Entrepreneurs will discover themselves freeing up a lot of stress by using a calendar tool, by being able to see all the activities coming up and help free up your calendar for important meetings. The features within the calendar tools like "invite a guest" will provide a way to connect with your invitee and avoid any miss-capture of time/date for the meeting.
Try Fantastical 2 (Mac/iOS), Google Calendar, Kin Calendar or Calendars 5 (iOS). These are more advanced calendar tools, so if you are concerned, it's okay to try Apple Calendar or Outlook Calendar, just make sure you solely use one calendar and not multiple to avoid missing those meetings.
In essence, entrepreneurs should consider productivity app to help control their time. Helping to implement a system might take a few weeks to get used to and a few tweaks along the way, but it'll undoubtedly free up time from stress and worry, helping you to do the more valuable things like communicating with your customers, chatting with your clients or growing your team.
Entrepreneurs' edge – working quality, not quantity hours
(ENTREPRENEURS) A huge advantage of the entrepreneur life is full control over your day – and using your hours wisely (and creatively) boosts productivity, even if it means sleeping in and staying up late. Think quality, not quantity.
So often, we hear the phrase "quality, not quantity," which can be appropriately used to describe ideas we give to our boss or the amount of effort we put into volunteering. The long and short of it is – don't half-ass something because you think it's fulfilling the need of "quantity."
Quality is always so much more important when it comes to output in your job. Like, okay, great, you worked 11 gillion hours this month, but what did you actually accomplish? Did you finish endless busy work and take pictures for social media of how busy you are? Or did you grow your bottom line?
Over the years, we've heard a lot about flex hours and more working from home options, but a hot new idea is (you guessed it) quality hours, not quantity hours. Sometimes fitting into that 9-to-5 framework is satisfying the quantity aspect, but are we really being as productive as we should?
Many people argue that we should be working less in order to produce more. Wait, don't leave, let me explain.
Does it really seem like the best idea to be working when your energy level is in the negatives? Probably not. This opens the door for more mistakes, less engaged work, and less output. If you're a night owl and your brain fires on all cylinders when the sun has gone down, is it really worth focusing your work energy during the hours that your brain isn't fully on?
If we work only when we know we're going to be productive, we can really make the most of our time. Now, don't get that confused with "sit around and wait for lightning to strike and THEN work," it means schedule your tasks based on when your mind is typically the most productive.
When are you most productive? In the morning after you've had a quick job and some coffee? Or post mid-afternoon when you're full-on awake? Jonas Downey pondered this question, and said, "I'm usually at my creative peak in the mid-morning and lose steam after lunch, so I shuffle my work accordingly. I do exploratory freeform stuff in the morning, and I save routine tasks (like implementing something I already know how to do) for the afternoon. I also have a rather short attention span, so I take tiny breaks a lot."
He notes that working just to hit a certain number of hours is counterproductive, because in that time, there are likely to be hours worked when you are not at your best.
Click To Tweet
Be honest – do you do your best work when your head is in the clouds, or when you show up to a task, raring to go?
Glorification of the 80 hour work week is dead in most circle, so consider scheduling yourself for times and days that your brain will cooperate with you instead of work against you and force you into menial work that feels like you're accomplishing tasks!
How freelancers can keep the peace with difficult clients
(ENTREPRENEUR) Freelancers are in a tight spot – keeping customers happy pays the bills, even when they're impossibly difficult. Let's discuss how to overcome this tremendous challenge.
Freelancers have a myriad of benefits, but one distinct drawback is that there isn't always a team to back you up if you find yourself working with a particularly nasty client. It's especially important to keep clients — no matter how insufferable they may be — in good moods, so here are a few tips on keeping the peace with your most annoying customers.
It's worth noting that you can often mitigate a large amount of potential misunderstandings — and thus, nastiness — by being clear with your intentions, terms, and rules up front and over-communicating at all times. A common issue for beginning freelancers is a tendency to settle on less-than-optimal terms for fear of losing a potential customer. A piece of advice – if they're not willing to pay you what you're worth now, they never will be.
It also helps to keep in mind that most obstinate clients are simply control-freaks who have found themselves outside of their comfort zones. Knowing that you aren't dealing with inherently bad people can be the difference between snapping and having more patience.
Once you've established that your client is causing you substantial enough discomfort that their behavior is no longer acceptable, your first step should be to communicate to them the specifics of your problem. If possible, do this in writing – promises made via email tend to reinforce accountability better than phone calls.
Freelancers should also avoid using any additional stipulations or rewards for getting clients to cooperate. As long as they're the one failing to hold up their end of the bargain, they should be the one to pick up the slack — don't do their work for them (or, if you do, make sure you charge them for it).
Again, the majority of client-freelancer issues can be boiled down to miscommunication and shaky terms, so address all issues as quickly as possible to avoid similar problems in the future. And as previously stated, over-communicate at all times.
Of course, keeping the peace is only viable up to a certain point of abuse.
If your client doesn't pay you by the agreed-upon due date, continuously disrespects you and/or your team, or keeps changing the terms of your agreement, you reserve the right to set the client straight, threaten to take them to small-claims court, or — if you haven't initiated the work for your end of the deal — terminate the contract.
Remember, freelancers don't owe inconsiderate customers the time of day, and for every non-paying customer with whom you waste your time, you're missing out on a paid, legitimate opportunity.
Google makes it easier to identify veteran-owned businesses
(BUSINESS) Finding veteran-owned businesses just got easier thanks to a new feature from Google (one that veteran business owners can easily take advantage of).
Google My Business (GMB) is the main database for search engines. It's a powerful tool used by consumers and businesses. To help customers and business-owners, GMB added a very important category last fall. Businesses can now be identified as veteran owned.
The U.S. Small Business Administration estimates that there are 2.5 million businesses majority-owned by veterans in the United States. In one report, these veteran-owned businesses employ over 5 million people and have an annual payroll of $195 billion. Texas ranks #2 in having the most veteran-owned businesses, following California.
The support that Americans give vets is inspiring. The cool thing about this feature from GMB is that it helps consumers find businesses to support. The men and women who gave service to our country deserve support once they're civilians. Look for veteran-led businesses when you use Google.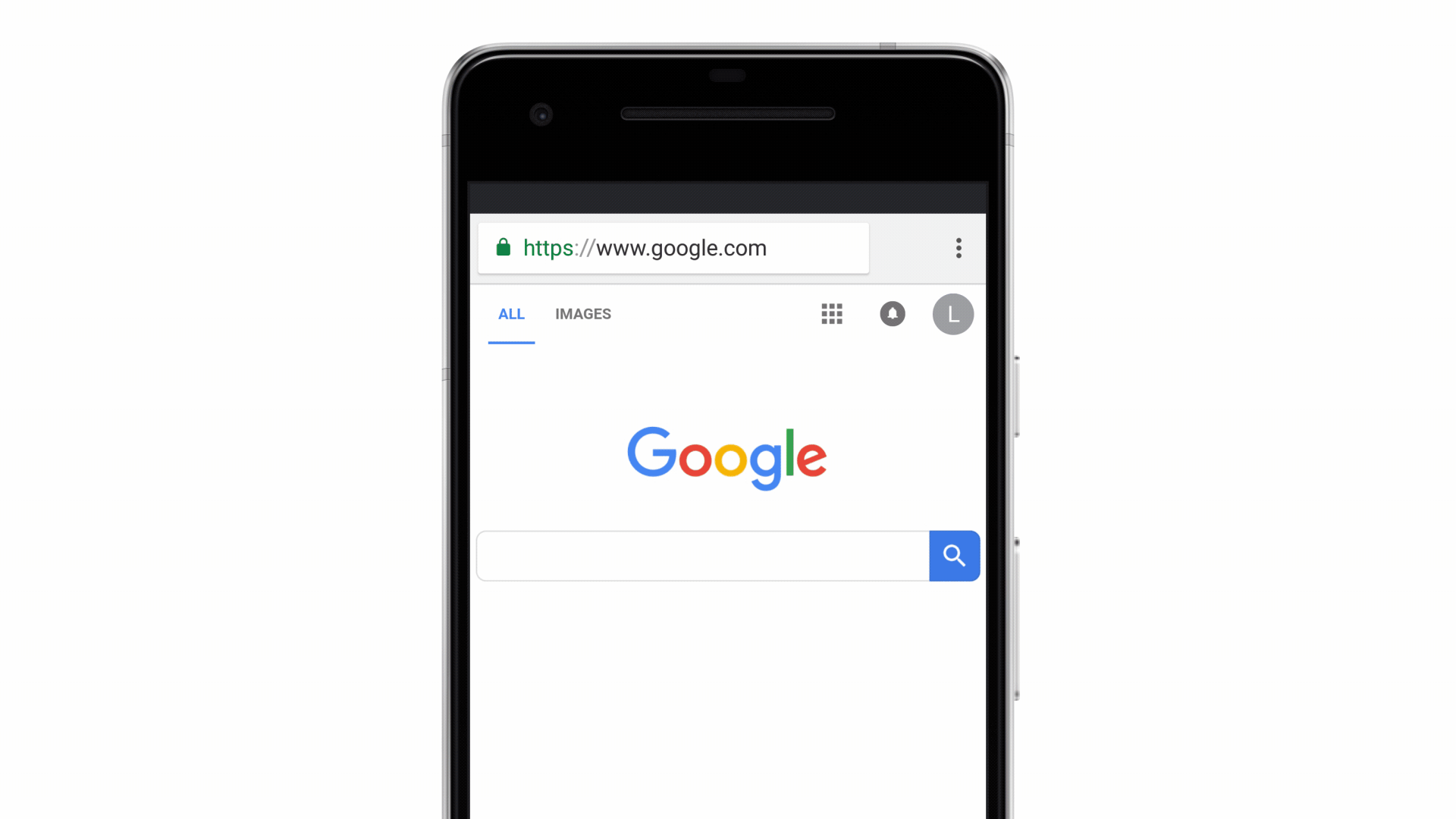 Customers aren't the only ones who will take advantage of knowing whether a business is owned by a former service member not. Fellow vets often go out of their way to support each other. Who better to provide information about resources and opportunities than someone whose been there?
If you're a business using GMB, it's easy to add this attribute to your listing. It's under the About category. The instructions for mobile and desktop can be found here. The only other attributes currently available are family-led and woman-owned.
It's unknown how many people actually seek this information out or will actually use it. It's estimated that about 10 percent of small businesses in the U.S. are veteran-led. These businesses aren't just providing an economic impact on communities. Veteran-owned businesses hire fellow vets in higher volume than non-veteran-owned companies. USA Today reported that vets thrive in the small business world, attributing success to their core values, such as discipline and organization that make vets able to commit to a business and serve customers.
We applaud Google for adding this attribute to their database of information.