Having ten side gigs is not hustling, it's romanticized wheel spinning
(ENTREPRENEUR NEWS) We romanticize "the hustle" and working ourselves into the ground for no reason other than the title it affords us which is cool – for like a minute.
Hold up
In an age where everyone with a Facebook page considers themselves an aspiring small business owner, Crew's Ryan Robinson manages to compile what amounts to a holy grail of beginners' information to get these startup hopefuls—well, started up.

And yet, something feels a bit off.
Make Time or Break Time?
What sticks out to me about this piece as odd isn't the business advice—that's solid. So is the general point (keep your side gig separate from everything else in your life, meeting deadlines, etc.), and the legal aspect is a sure way to make everyone double-check their own NDAs before continuing.
No, what sticks out to me is the notion that the first thing you should cut out of your life to make room for your side business is your leisure time.
Whoa.
Hard pass on that.
Hustler Issue
We're still in this weird area where we pay a reverent amount of respect to people who opt for an "all work, no play" mentality.
Rappers yell about it all over the radio. The Weeknd—one of my personal favorite artists of all time—goes so far as to romanticize the idea, tying it to the archetype of a strong, independent woman. "Make the commitment," the article reads.
It may be ruthless, ugly, downright unhealthy, even—but as a culture, we're insanely turned on by the notion of the hustle.
Fatal Attraction
We've talked about hustle culture (and the fact that we reject it at face value) before: When you spend every waking moment thinking about working, actually working, and then trying to get more work on top of that, you burn out.
How can you expect to achieve your highest performance goals if you're constantly running a hair under the red line?
I don't care how strong and independent you are—you, like almost every other person on this planet, are a human being. You need time to decompress.
Enjoying Your Free Time isn't a Crime
That's not to say you won't have to make sacrifices along the way.
If you truly want to build a business while holding down a nine-to-five, be prepared to lose some sleep—just know that simply having down time isn't a frackin' crime.
If kicking back with a beer and an episode or two of NCIS is how you get down, great. Relax your mind and come back fresh tomorrow.
When hustle hurts
I also want to close on the point that, though we've rejected the surface-level notion of the hustle, the concept it truly stands for is so valid.
If your only mission is to put food on the table and you manage to scrape by each month only because of a bevy of odd jobs and side gigs, you can safely claim the hustle.
Click To Tweet
I get the feeling that you might not be the kind of person who wants to, though.
#PickASideNotSideHustle
Entrepreneurs' edge – working quality, not quantity hours
(ENTREPRENEURS) A huge advantage of the entrepreneur life is full control over your day – and using your hours wisely (and creatively) boosts productivity, even if it means sleeping in and staying up late. Think quality, not quantity.
So often, we hear the phrase "quality, not quantity," which can be appropriately used to describe ideas we give to our boss or the amount of effort we put into volunteering. The long and short of it is – don't half-ass something because you think it's fulfilling the need of "quantity."
Quality is always so much more important when it comes to output in your job. Like, okay, great, you worked 11 gillion hours this month, but what did you actually accomplish? Did you finish endless busy work and take pictures for social media of how busy you are? Or did you grow your bottom line?
Over the years, we've heard a lot about flex hours and more working from home options, but a hot new idea is (you guessed it) quality hours, not quantity hours. Sometimes fitting into that 9-to-5 framework is satisfying the quantity aspect, but are we really being as productive as we should?
Many people argue that we should be working less in order to produce more. Wait, don't leave, let me explain.
Does it really seem like the best idea to be working when your energy level is in the negatives? Probably not. This opens the door for more mistakes, less engaged work, and less output. If you're a night owl and your brain fires on all cylinders when the sun has gone down, is it really worth focusing your work energy during the hours that your brain isn't fully on?
If we work only when we know we're going to be productive, we can really make the most of our time. Now, don't get that confused with "sit around and wait for lightning to strike and THEN work," it means schedule your tasks based on when your mind is typically the most productive.
When are you most productive? In the morning after you've had a quick job and some coffee? Or post mid-afternoon when you're full-on awake? Jonas Downey pondered this question, and said, "I'm usually at my creative peak in the mid-morning and lose steam after lunch, so I shuffle my work accordingly. I do exploratory freeform stuff in the morning, and I save routine tasks (like implementing something I already know how to do) for the afternoon. I also have a rather short attention span, so I take tiny breaks a lot."
He notes that working just to hit a certain number of hours is counterproductive, because in that time, there are likely to be hours worked when you are not at your best.
Click To Tweet
Be honest – do you do your best work when your head is in the clouds, or when you show up to a task, raring to go?
Glorification of the 80 hour work week is dead in most circle, so consider scheduling yourself for times and days that your brain will cooperate with you instead of work against you and force you into menial work that feels like you're accomplishing tasks!
How freelancers can keep the peace with difficult clients
(ENTREPRENEUR) Freelancers are in a tight spot – keeping customers happy pays the bills, even when they're impossibly difficult. Let's discuss how to overcome this tremendous challenge.
Freelancers have a myriad of benefits, but one distinct drawback is that there isn't always a team to back you up if you find yourself working with a particularly nasty client. It's especially important to keep clients — no matter how insufferable they may be — in good moods, so here are a few tips on keeping the peace with your most annoying customers.
It's worth noting that you can often mitigate a large amount of potential misunderstandings — and thus, nastiness — by being clear with your intentions, terms, and rules up front and over-communicating at all times. A common issue for beginning freelancers is a tendency to settle on less-than-optimal terms for fear of losing a potential customer. A piece of advice – if they're not willing to pay you what you're worth now, they never will be.
It also helps to keep in mind that most obstinate clients are simply control-freaks who have found themselves outside of their comfort zones. Knowing that you aren't dealing with inherently bad people can be the difference between snapping and having more patience.
Once you've established that your client is causing you substantial enough discomfort that their behavior is no longer acceptable, your first step should be to communicate to them the specifics of your problem. If possible, do this in writing – promises made via email tend to reinforce accountability better than phone calls.
Freelancers should also avoid using any additional stipulations or rewards for getting clients to cooperate. As long as they're the one failing to hold up their end of the bargain, they should be the one to pick up the slack — don't do their work for them (or, if you do, make sure you charge them for it).
Again, the majority of client-freelancer issues can be boiled down to miscommunication and shaky terms, so address all issues as quickly as possible to avoid similar problems in the future. And as previously stated, over-communicate at all times.
Of course, keeping the peace is only viable up to a certain point of abuse.
If your client doesn't pay you by the agreed-upon due date, continuously disrespects you and/or your team, or keeps changing the terms of your agreement, you reserve the right to set the client straight, threaten to take them to small-claims court, or — if you haven't initiated the work for your end of the deal — terminate the contract.
Remember, freelancers don't owe inconsiderate customers the time of day, and for every non-paying customer with whom you waste your time, you're missing out on a paid, legitimate opportunity.
Google makes it easier to identify veteran-owned businesses
(BUSINESS) Finding veteran-owned businesses just got easier thanks to a new feature from Google (one that veteran business owners can easily take advantage of).
Google My Business (GMB) is the main database for search engines. It's a powerful tool used by consumers and businesses. To help customers and business-owners, GMB added a very important category last fall. Businesses can now be identified as veteran owned.
The U.S. Small Business Administration estimates that there are 2.5 million businesses majority-owned by veterans in the United States. In one report, these veteran-owned businesses employ over 5 million people and have an annual payroll of $195 billion. Texas ranks #2 in having the most veteran-owned businesses, following California.
The support that Americans give vets is inspiring. The cool thing about this feature from GMB is that it helps consumers find businesses to support. The men and women who gave service to our country deserve support once they're civilians. Look for veteran-led businesses when you use Google.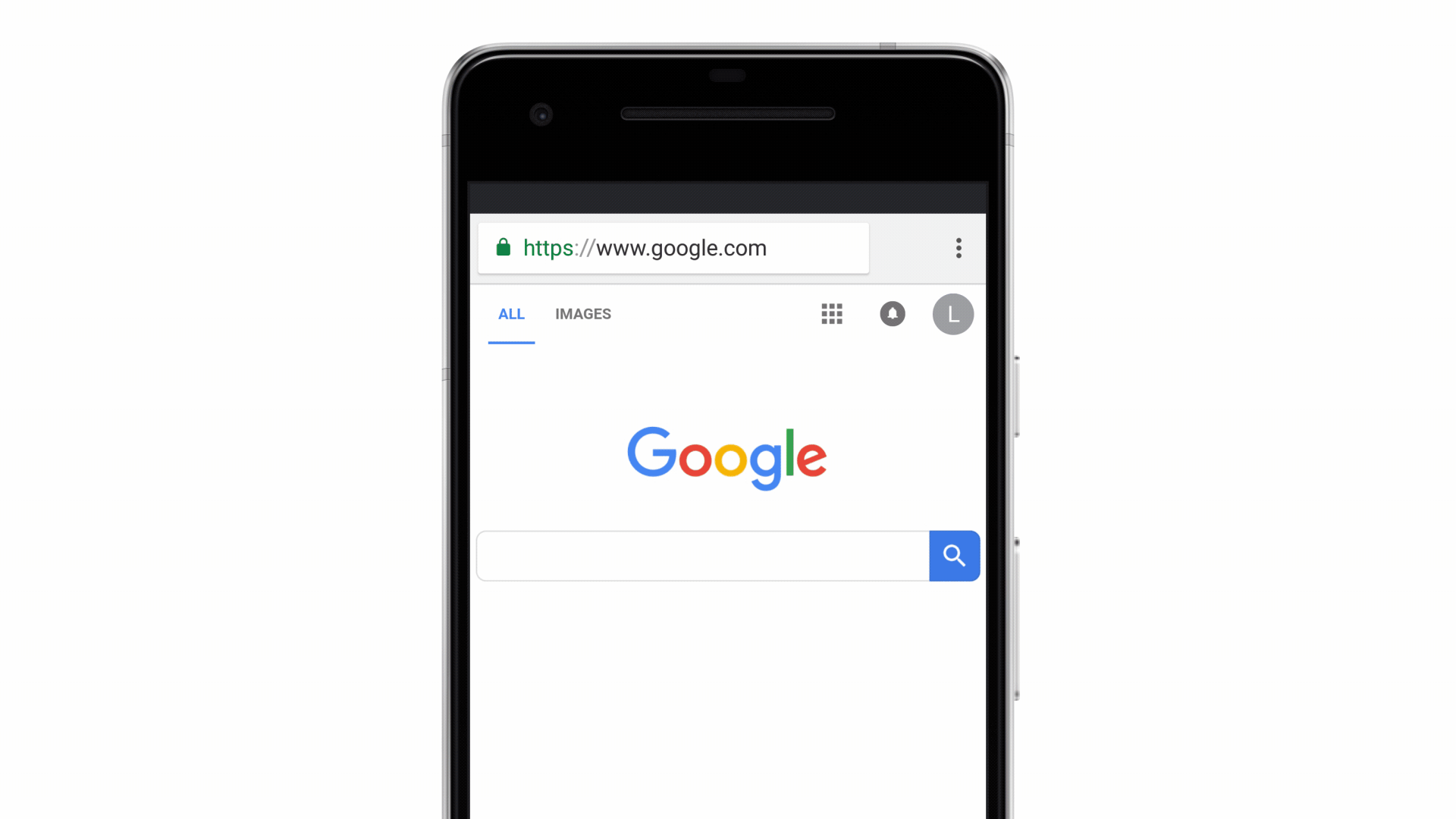 Customers aren't the only ones who will take advantage of knowing whether a business is owned by a former service member not. Fellow vets often go out of their way to support each other. Who better to provide information about resources and opportunities than someone whose been there?
If you're a business using GMB, it's easy to add this attribute to your listing. It's under the About category. The instructions for mobile and desktop can be found here. The only other attributes currently available are family-led and woman-owned.
It's unknown how many people actually seek this information out or will actually use it. It's estimated that about 10 percent of small businesses in the U.S. are veteran-led. These businesses aren't just providing an economic impact on communities. Veteran-owned businesses hire fellow vets in higher volume than non-veteran-owned companies. USA Today reported that vets thrive in the small business world, attributing success to their core values, such as discipline and organization that make vets able to commit to a business and serve customers.
We applaud Google for adding this attribute to their database of information.