RocketClub lets you invest in startups for shares, even if you're not wealthy
RocketClub is the first crowd ownership platform, giving any individual the ability to own a real stake in startup companies.
Investing for the un-rich
Investing in a company can be a risky venture, especially if you are not infinitely wealthy. You begin to wonder if you've done the right thing, if you can stand even the tiniest of loses, and if you will ever invest again. Investing smaller is an option, but how do you know what to invest in? With new startup companies launching hourly, it is hard to keep on top of the trends and invest your hard-earned money wisely.
RocketClub wants to help. RocketClub is the first crowd ownership platform, giving any individual the ability to own a real stake in startup companies. The platform was founded by two serial entrepreneurs and MIT alums, and will allow startup companies to distribute shares of their company to their community; allowing creators and users to unite.

"It's time to rethink ownership," said Erik Chan, CEO of RocketClub. "User adoption is what makes products and companies valuable, not code nor design. Creators understand the importance of early adopters and we're making it possible for users to participate in the upside of products and services they love."
How campaigns on the RocketClub platform work:
Every campaign starts with a startup signing up on RocketClub, indicating how many users they are seeking and the percentage of the company they will be making available. This is how campaigns on the platform work: startups seek a goal number of members for a percentage share of the company; users interested in getting involved must submit applications to become members, upon approval by the startup, they receive a stake in the company for adopting the startup's product, offering feedback, and helping with promotion, among other opportunities.
To get users familiar with the system, RocketClub will be the first company to go through its own platform when it launches its "Earn Startup Shares trying Cool Products." To receive RocketClub shares, members will need to sign up and earn shares from another campaign on the platform, complete two feedback surveys, and refer three friends to RocketClub. To reward members for signing up early, the first 2,000 members will share 1% of the company, the next 4,000 members will share the next 1%, and the last 5,000 members will share 1%.
A new way for startups to get started up
RocketClub has already more than 30,000 pre-launch users signed up and ready to participate in startups launching on the platform. In addition, there are several startups scheduled to launch on RocketClub, including companies from YCombinator, 500 Startups and AngelPad. There is currently a wait list of startups to join the platform, but you can still join the queue.
If RocketClub takes off, this could pave the way for more startups to get off the ground, by selling shares in their company. Also, it will make it more convenient for cash-strapped technology enthusiasts to have a stake in the startups that they love. What do you think; will you be trying RocketClub?
#RocketClub
First impressions matter – how to win over investors immediately
(BUSINESS FINANCE) Impressing investors is nerve-wracking, but these tips can help you to nail your first impression.
Going in for your first pitch meeting with investors can be nerve wracking—especially if you haven't yet met these investors in person. Fortunately, if you land a solid first impression, you can set the right tone for the meeting, and make the rest of the presentation a little easier on yourself.
But why are first impressions so important, and how can you ensure you make one?
Let's start with a recap of the benefits of a strong first impression:
A reputation framework. Our brains are wired to make quick judgments about our surroundings. Accordingly, we tend to judge people based on our first interactions with them, with little opportunity to change those initial judgments later on. If you strike investors as a smart, likeable, and capable person early on, they'll see your pitch deck in a whole new light.
Memorability. First impressions stick with people. If yours stands out from the other entrepreneurs pitching these investors, they'll be more likely to remember you, specifically, and therefore may be more likely to eventually fund your project.
Personal confidence. If you know you've nailed the first impression, you'll feel more confident, and as you already likely know, confidence makes you a better public speaker. You'll speak more deliberately, more passionately, and with fewer mistakes.
So how can you make sure you land this impression?
Arrive in a nice vehicle. Show up in a luxury vehicle, or at least one that's been recently detailed, sends a message that you're already successful. This isn't a strict necessity, but it can speak volumes about what you've already achieved, and how you might look when you drive to meet your future clients.
Dress for the occasion. Along similar lines, you'll want to dress nicely. You don't need to have ridiculously expensive clothes, but you should wear standard business attire that fits you properly and has no signs of wear. It's also a good idea to get a haircut, shave, wear tasteful makeup, and make other small touches that improve your overall appearance.
Smile. Smiling is contagious, and it instantly makes you more likable. Don't force a grin (or else you'll look like a robot), but do flash a genuine smile as often as appropriate during the first few minutes you meet your prospective investors.
Use your investors' names. When you speak to your investors, try to address them by name as often as possible. People love to hear the sound of their own names, so it might help you win their favor. As an added bonus, it will help you reinforce your association with their name and face, so you eliminate your risk of calling someone by the wrong name later on.
Warm up with something personal. It's tempting to get down to business right away, especially because your investors' time is limited, but in most cases, it's better to warm up with something personal—even if it's only a few lines of a conversation. Tell a funny joke you heard earlier in the day, or share an anecdote about how your morning has been going. It makes you seem more personable and charismatic.
Find a common link. If you can, try to find something in common with each of your prospective investors. You might comment that you got your tie at the same place they did, or that you use the same type of pen. Look for subtle clues about their personalities, lifestyles, and hobbies, and forge a connection through those channels. People disproportionately like other people like them, so the more commonalities you can find with your prospective investors, the better.
Watch your posture. Your posture says more about you than you might think. Keep your back straight with your shoulders back, and walk confidently with your hands out of your pockets. This is crucial for projecting confidence (and feeling it internally as well).
If you can land a great first impression, you'll set the stage for a killer presentation—but don't think you're out of the woods yet. You still need to make sure you have a fantastic pitch deck in place, and enough knowledge on your startup idea to handle the toughest investor questions. If this is your first pitch, don't worry – it does get easier – but the fundamentals are always going to be important.
Anyone can invest in startups in a new, more bite-sized way
(BUSINESS FINANCE) With this new platform, startups can now seek funding in different ways than the traditional paths, using blockchain to set themselves up for financial success.
Blockchain's democratization of currency and investing continues to roll along, and it has just dug it claws into startup funding and investing.
A startup up called Securitize wants to offer an Initial Coin Offering (ICO) platform service for startups. The company believes this platform improves the equity experience on both sides of the aisle.
For startups, the ICO format streamlines the access to capital "without the overhead of needing to cultivate personal relationships and go through individual due diligence procedures." Put simply, it takes less time and logistics to earn funding.
That trend of reducing logistical issues is also beneficial for investors. Traditionally, being a startup investor or equity holder is restrictive for numerous reasons. For outside investors, there are restrictions around investor accreditation to determine who can invest, and how much. Employees compensated with equity struggle with getting equity converted into an actual asset, if it ever gets converted at all.
According to Securitize, thanks to the ICO format, "investors can buy-in knowing the assets are completely liquid from day one."
Furthermore, because currency investments differ from traditional business investing, more people can get in on the action.
That last point is important, since investing in cryptocurrencies this year is a bajillion times larger than the volume being pointed at startups. When these two world convene, startups get more eyes (and more dollars) pointed at their companies.
All that said, the floodgates aren't open to free-market bedlam investing by anybody's Uncle Ricky. Take 22x, a Securitize project that offers "tokenized equity in 30 startups – up to 10 percent of each." For this project, you must be an accredited investor with a yearly income of 200k and a net worth over $1 million. These restrictions (among others) still allow Securitize to operate within the rules of US law; however, that barrier is still lower than traditional venture capital firm accreditations.
The implications of a more diversified set of funding will be interesting. Perhaps companies will be able to prioritize their journeys differently to align with new funding incentives. Its certainly a worth option to consider, and one that is important to follow as the first sets of companies embrace it.
Startup offers Kickstarter campaign analytics so you don't fundraise blindly
(FINANCE) If you're considering using Kickstarter to fund your next big idea, you need to be armed with data so you're not going about it blindly.
You might have heard the common adage "if you fail to plan, you plan to fail." If you're starting a company, this rings especially true.
Whether you're building software or a physical product, there are a lot of strategies to take into consideration, especially if you're crowdsourcing funding.
If you're planning on fundraising on Kickstarter, take a look at BiggerCake.
Created by Tross, a crowdfunding data and consulting firm, BiggerCake allows you to take a deep dive into the analytics behind a variety of Kickstarter campaigns.
(Author's note: we normally don't write about companies using Kickstarter because scams are rampant, but we know Kickstarter has been a useful tool for a lot of companies.)
So here's how BiggerCake works. Campaigns are separated into categories by industry, like art, design, journalism, and technology. From there, you can see within each category like most funded, most backers, and highest average pledge:
Let's take Salsa for example, a photobooth built to help you make money — it's already raised over 817% of its goal and almost $250k.
You can see the data behind the backers and pledges from a daily and hourly standpoint, as well as a favorite feature of mine: the ability to view average funding per day and average funding pace, since you don't want to end your campaign too early.
Don't be an idiot: always look at the data. Seriously though, if you're planning on using crowdfunding to finance any of your company, please take some time to look through this resource.
It's an easy way to learn from other makers' successes and failures from objective, data-based standpoints. And you know how we love some good data.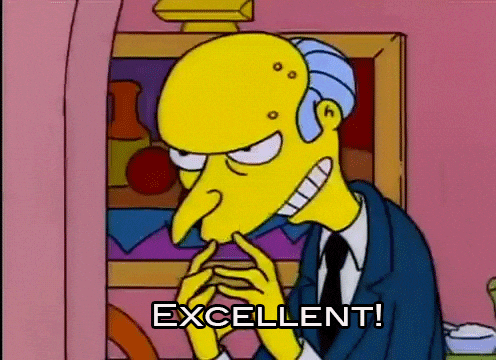 Besides the funding pace and average pledge, take a look at common themes among the most successful Kickstarter campaigns on BiggerCake, and ask yourself some of these questions:
-What time is best to release my campaign?
-Is there a common thread among the copy or graphics/videos?
-What are the most successful incentives?
-How can I emulate the best campaigns?
The best part? It's free. And after taking a look at the ToS, it doesn't look like there are any big catches, so take advantage of this free resource while you can.