6 steps to shedding the stigma of paternity leave
Employers can retain high quality employees and boost productivity with a modernized family leave program.
Paternity leave at your company
Paternity leave is not a new concept, but one that is just now gaining traction in recognition of the importance of fatherhood and the role a father plays in a child's life. The only problem is that many companies, particularly small businesses, continue to offer maternity leave with no offer of paternity leave for the male counterpart.
Some business leaders don't consider paternity leave to be important, and others simply don't want to pay for it (and truthfully, many cannot afford it). There are a growing number that do, however, offer paternity leave and it is actually a positive business decision, not just for ethical reasons, but to the bottom line.
Chris Duchesne, VP of Care.com's Employer Program, Global Workplace Solutions, says that "Study after study has shown that companies that adopt paternity leave policies have higher employee engagement and retention, higher employee productivity, and lower rates of absenteeism."
"Dual working families make up 70 percent of the labor force in the U.S. today," Duchesne added, "and this new generation of workers (both men and women) have different expectations of fathers. This includes taking paternity leave and sharing childcare responsibilities."
Duchesne is a father of three small children, and a well known HR veteran who oversees the Global Workplace Solutions program that provides customized, cost-effective programs that make Care.com's suite of services available to institutional and corporate clients, their employees and families. Clients include Yahoo!, Clif Bar & Company, Facebook, Honest Tea, iRobot, Jamba Juice, Northwestern University, eBay and LinkedIn.
Changing expectations in the workplace
As Duchesne notes, the workplace and workforce are evolving, and as our culture softens their views on gender roles, fatherhood is finally being acknowledged as critical.
So how do employers help shed the stigma when implementing modern family leave policies? Duchesne shares six important steps in his own words below:
1. Create a Culture of Permission
Employees should not fear peer or career retribution for taking paternity leave. Some companies offer great programs but don't support them with a company culture that actually encourages employees to take the time off. If senior management doesn't set an example by partaking in benefits programs, there is a perceived standard set that while the benefit is available, it's not really acceptable for employees to utilize it.
If management and HR want to encourage employees to take advantage of work-life policies and benefits, like paternity leave, they must first make sure they are sending out an unambiguous, positive message to that effect. Employees recognize when what the organization says and what the organization does is different. They react to those cues of what's really encouraged and what's really accepted.
iRobot, a Care.com Workplace Solutions client, practices what they preach. Their senior leadership team makes it a point to adhere to Summer Fridays (a practice from Memorial Day to Labor Day where their office closes at noon on Fridays) so that the employees feel comfortable taking the time off too.
2. Know Your Employees
Stay in touch with your employees and know what life phase they are in. This will help determine what type of paternity leave program is appropriate for your organization. It's also a good idea to survey employees on their interest in paternity leave to find out what type of a program would be beneficial to them.
For example, millennials (who will make up 36 percent of the workforce in 2014) place great value on companies that acknowledge the whole employee, not just the worker. When these employees feel valued and supported, they are more likely to accept a new job, stay with a current job, report increased job satisfaction and miss less work once their leave is over.
3. Foster Flexibility
A cookie cutter paternity leave plan is not likely to work for all employees. Leading companies are flexible on when fathers can use their leave – it doesn't have to be all at once and doesn't have to be right when the child is born. Ernst & Young offers two weeks and extends the benefit to up to six weeks for fathers that are the primary caregiver. That flexibility allows families to use the leave in the way that's most valuable and meaningful to them.
4. Know Your Industry
Paternity leave practices can vary greatly by industry. For example, companies in the tech industry, like Yahoo, are known for being on the forefront when it comes to offering generous family leave programs. In order to attract and retain top talent, it's important to know what your competitors are offering.
5. Implement a Buddy Program
When employees take paternity leave, implement a buddy program where one of their co-workers will keep them updated on developments with the company and with clients while they are out. This will make the employee's transition back into the workplace much smoother.
6. Take it a Step Further
Allowing employees time off at the birth or adoption of a new baby is something all employers should be doing. Leading companies are taking it a step further and offering paid time off, as many parents simply can't take leave because they can't afford to go weeks without pay. Some companies, like Yahoo, are going even further and offering an additional stipend to new parents to offset expenses on top of paid time off. Perhaps your company's budget will not allow for that, so get creative and figure out a way to make your family leave programs actually work for your employees.
The takeaway
Times are changing, and with Duchesne's advice outlined above, any sized company can modernize family leave policies and do a better job of retaining devoted, productive employees.
Get The American Genius

neatly in your inbox
Subscribe to get business and tech updates, breaking stories, and more!
Thank you for subscribing.
Oh boy... Something went wrong!
Google makes it easier to identify veteran-owned businesses
(BUSINESS) Finding veteran-owned businesses just got easier thanks to a new feature from Google (one that veteran business owners can easily take advantage of).
Google My Business (GMB) is the main database for search engines. It's a powerful tool used by consumers and businesses. To help customers and business-owners, GMB added a very important category last fall. Businesses can now be identified as veteran owned.
The U.S. Small Business Administration estimates that there are 2.5 million businesses majority-owned by veterans in the United States. In one report, these veteran-owned businesses employ over 5 million people and have an annual payroll of $195 billion. Texas ranks #2 in having the most veteran-owned businesses, following California.
The support that Americans give vets is inspiring. The cool thing about this feature from GMB is that it helps consumers find businesses to support. The men and women who gave service to our country deserve support once they're civilians. Look for veteran-led businesses when you use Google.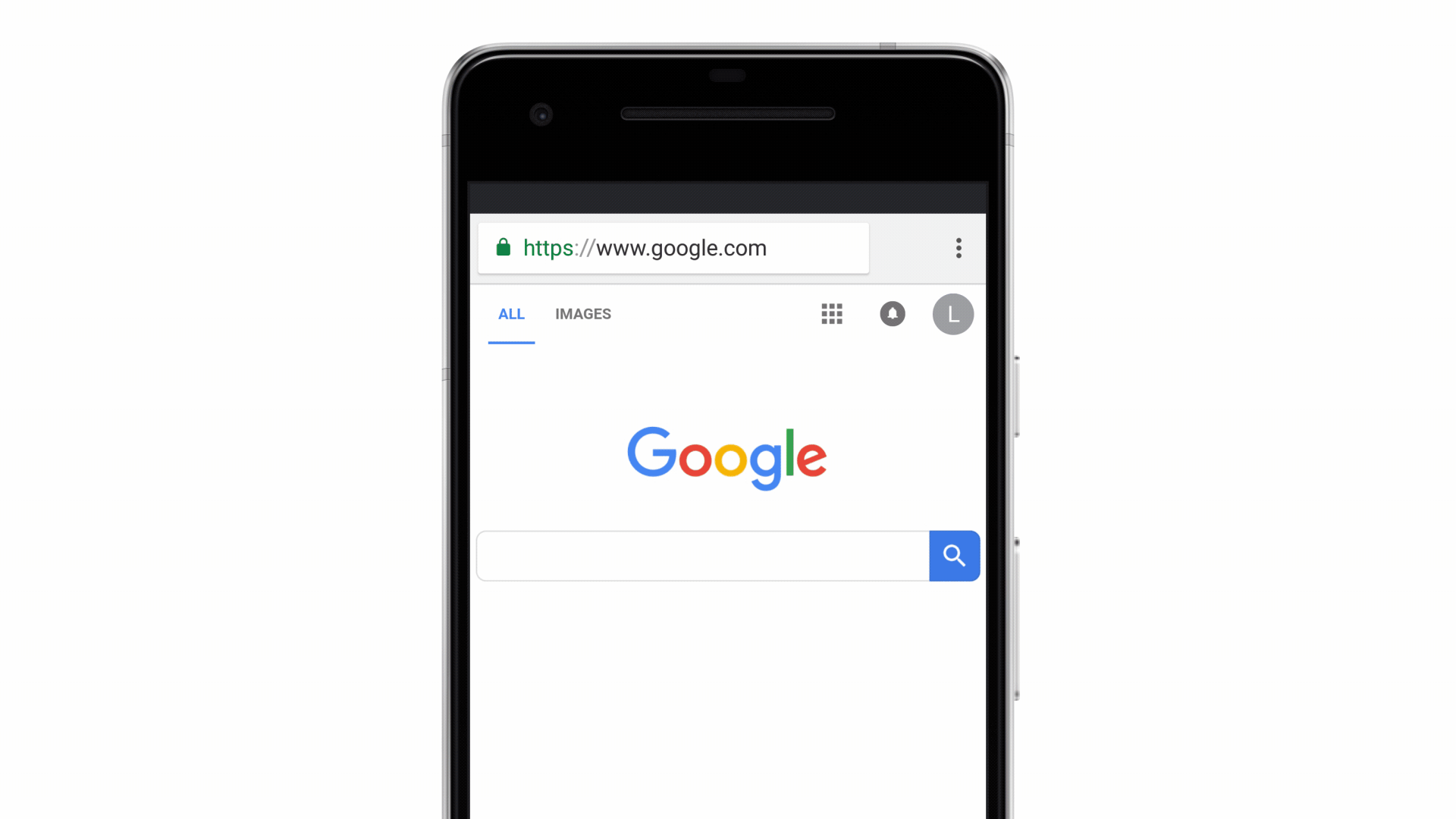 Customers aren't the only ones who will take advantage of knowing whether a business is owned by a former service member not. Fellow vets often go out of their way to support each other. Who better to provide information about resources and opportunities than someone whose been there?
If you're a business using GMB, it's easy to add this attribute to your listing. It's under the About category. The instructions for mobile and desktop can be found here. The only other attributes currently available are family-led and woman-owned.
It's unknown how many people actually seek this information out or will actually use it. It's estimated that about 10 percent of small businesses in the U.S. are veteran-led. These businesses aren't just providing an economic impact on communities. Veteran-owned businesses hire fellow vets in higher volume than non-veteran-owned companies. USA Today reported that vets thrive in the small business world, attributing success to their core values, such as discipline and organization that make vets able to commit to a business and serve customers.
We applaud Google for adding this attribute to their database of information.
Get The American Genius

neatly in your inbox
Subscribe to get business and tech updates, breaking stories, and more!
Thank you for subscribing.
Oh boy... Something went wrong!
Teach kids music and they'll learn entrepreneurship
(ENTREPRENEUR) Sowing the seed of music education and appreciation in your child when they're young is a great way to produce the fruit of entrepreneurship when they're older.
With all the focus sports gets as the petri dish for producing driven adults, I'd like to offer up a different extracurricular activity for your consideration: music. Supporting your child as they learn how to harmonize with others will help set them up for success later in life, as music cultivates many of the characteristics that entrepreneurs rely on every day.
Iteration
Anybody who's played an instrument or been a part of a choir can tell you that the number one thing you'll learn in a musical group is that you won't make it unless you practice, practice, practice. Although in the moment it's not that great to hear little Timmy or Ginny run through their C-scale a hundred times, a few years down the line when all those hours of iterating result in the lilt of Beethoven through your household, you can be sure that your kid has learned that repeating the little steps helps them achieve large goals.
Showmanship
A large part of being a successful entrepreneur is knowing your markets, or your audience, and able to keep their attention so that they come back to you when they need your business. Being a part of an ensemble not only teaches children to be comfortable in the spotlight but to crave putting on a show.
Teamwork
When young musicians come together to play in a band or raise their voices in a choir, they're learning a lot about how to collaborate with others in order to achieve a goal. When a young alto sings alone, her notes may sound strange without the soprano tones filling out the melody. The duet that comes from them learning to work together and complement each other builds a strong foundation for any team venture your child will encounter later in their careers.
Competiveness
Although music provides a solid foundation in harmony, it also contains just as much grit and competition as the football field. Music groups compete in regional and national championships just as athletes do, and solos offer opportunities to self-select and advocate. Hell hath no fire like a second seat musician who dreams of being first chair.
Self Confidence
Unlike sports, music is accessible to those who might struggle with finding confidence. There are no "best" requirements to play—regardless of height, weight, and other characteristics that nobody has any control over—nearly anyone can pick up an instrument or find their voice. This perhaps may be the greatest gift that you can give your child, the confidence that no matter what they look like they can excel.
As your child begins to consider the different activities that will help them build toward their future, don't discourage them from pursuing a musical path. When they have to stand in front of an audience of their peers and deliver a presentation with an unwavering voice, they'll thank you for the years they spent getting comfortable in the spotlight. Especially if they pursue entrepreneurship!
Get The American Genius

neatly in your inbox
Subscribe to get business and tech updates, breaking stories, and more!
Thank you for subscribing.
Oh boy... Something went wrong!
What's the secret to startup productivity? Here are 5 quick tips
(PRODUCTIVITY) There's no concrete formula for startup success. However, if you study what successful startups are doing, you'll notice that they almost all emphasize productivity. The question is, do you?
At the heart of any efficient business is a productive set of processes, people, and systems. For startups with limited resources, maximizing productivity isn't optional – it's mandatory.
Here are some specific ways you can nudge your startup forward and increase productivity on a day-by-day basis:
1. Organize your thoughts.
"The more thoughts and ideas floating around in your head, the harder it is to concentrate on what's in front of you," entrepreneur Kristina Proffitt believes. "Every thought or idea that you don't write down works like a plug, stopping your creativity from flowing freely. That's why it's so important to write everything down?—?even the bad ideas."
If you're old school, you may want to keep a legal pad or notebook on you at all times. If you'd prefer to go digital, an app like Evernote or Trello will allow you to jot down notes on any device and access them at any time.
2. Try a coworking office layout.
Believe it or not, your startup's office environment has a direct impact on productivity. In particular, you'll discover that the layout of the office is critically significant. Try experimenting with different styles, but you may find that a coworking layout is ideal.
"Directly inspired by an open office layout, a coworking layout also eliminates walls or boundaries, but is much larger and often shared among multiple companies," Novel Coworking explains. "The coworking space may feature couches, shared desks, private or dedicated desks, or high counters. Coworking has the added benefit of encouraging cross-company communication and networking."
3. Permit flexible scheduling.
The 9-to-5 schedule is no longer efficient or cost-effective. Research shows that people function differently and reach their peak productivity at different times throughout the day. If you want to maximize productivity for each of your employees, you should allow for flexible scheduling.
With flexible scheduling, you give your employees the ability to choose their hours. While some may prefer the 9-to-5 time slot, others might prefer 6-to-2 or 12-to-8. Allow your employees to set their hours (within reason) for a few months and see if you notice a positive impact on productivity. Most of the time, there's a pretty significant boost.
4. Cut back on email.
There's a fine line between over-communicating and not communicating enough. In startups, there's a tendency to lean towards the first one. And while it may seem like a sound practice to communicate as much information as possible, it actually bogs down your team and inhibits creativity and innovative thinking.
Try implementing smart email practices within your company. Encourage people to only CC relevant parties and to pick up the phone when there's something important to discuss. You may also transition to an app like Slack to cut down on the distractions.
5. Encourage physical activity
In pursuit of productivity, many people try to put in as many hours as they possibly can. But there isn't a direct correlation between time and productivity. In fact, sometimes there's a negative relationship.
Too much time hunched in front of a computer doesn't do anyone any good. Encourage your team to get physical activity in the middle of the day. They'll come back refreshed and ready to work.
The goal is to optimize your business.
Running a successful business requires an intimate understanding of how your business functions at its core. But even more important than processes and technology are the people you have on your team. It's people who make decisions, execute, and build relationships with people and partners in the industry.
And if you want to get the most out of your people, you must learn to maximize productivity and efficiency.
Get The American Genius

neatly in your inbox
Subscribe to get business and tech updates, breaking stories, and more!
Thank you for subscribing.
Oh boy... Something went wrong!