Tax tracking isn't complicated: here are some quick tips
(Business Finance) Tax tracking can be overwhelming to some, but the Co-Founder of Deductr offers some basic tips (or you can just use their app, either way).
Tax season is upon us
It's that time of year again, folks, where some people simply turn over their well manicured data to the government, while others sweat bullets over boxes of wadded up receipts. No matter your system, the complicated tax code doesn't have to overwhelm – tracking claimed deductions is simple, and you already have everything you need.
William Olsen is a CPA and Co-Founder of Deductr, an online service and mobile app that helps small business owners track their business expenses and show them how they're saving on their taxes. He lives and breathes this stuff every day, and he swears it doesn't have to be difficult.

Olsen says it's as easy as "remembering the 5 W's for what to record for each claimed deduction: When, Where, What, Why and Who."
"Let's make this even easier," Olsen tells AG. "The first three W's are right on the receipt. These are the easy ones (the date of purchase, where you made your purchase and what you purchased). The only thing you need to put some thought into is the WHY. Just think of the "why" as the business purpose for the deduction. And in the case of a meal or entertainment expense, when describing your why, include WHO you entertained and you've covered what you need to substantiate your deduction."
Maybe you're not all that great at storing and tracking all of this information, just use their tools that allow you to record your why "on the fly," taking pictures of your receipts right from your smartphone, which uploads it to the cloud for safekeeping. "Beyond having that part of your tax tracking done for the year," Olsen added, "Deductr then provides you instant feedback on the effect your deductions have on your taxes as it monitors what you are saving in taxes in real time!"
Get The American Genius

neatly in your inbox
Subscribe to get business and tech updates, breaking stories, and more!
Thank you for subscribing.
Oh boy... Something went wrong!
Private unemployment insurance exists – it's limited, but it exists!
(FINANCE) Entrepreneurs – you know you're supposed to have six months of income saved up in case of emergency, but another cushion is private unemployment insurance – it exists!
Everyone knows that it's important to have that reserve of funds stashed away in case of an emergency or a layoff, but it's often hard to establish it—especially as a young professional or an entrepreneur. Even more daunting is building that reserve of funds to cope not only with a potential emergency, but a job loss.
If you lose your job, you may be eligible for unemployment benefits from your state — depending on a whole host of factors, including cause of termination and your classification as an employee. Often those state benefits are very limited in either duration or in payment, which doesn't provide the newly minted job seeker with much in the way of time or funds to keep things afloat while they look for their next job. To offset that limitation, there are private unemployment solutions that do exist, albeit limited in scope.
For years, IncomeAssure, which began in 2011 and was issued by SterlingRisk and backed by Great American Insurance, was the largest private unemployment insurance policy. With about 1,000 active policyholders and over $1 million in claims paid out as of 2016, the policy is no longer accepting new applications for coverage as of late 2018, but is still insuring those with an active policy.
"It has been disappointing that we haven't been able to find a cost-effective way to get the word out that this exists," David Sterling, SterlingRisk's Chairman and CEO, said, speaking to The New York Times in 2016. "It's also understandable. If nobody is aware that something exists, it's hard for people to find it if they don't know to look for it in the first place.
With the closure of IncomeAssure as an avenue for new coverage, SafetyNet is another possibility for private unemployment insurance, depending on where one lives. Presently available in 10 states, SafetyNet provides their policyholders with a one-time lump sum payment between $750 and $9,000, depending on the coverage option selected at the time of inception. The monthly cost of SafetyNet varies by state and protection level, and is far less than the traditional policy that was offered by IncomeAssure, as the payment is correspondingly reduced as well. However, as a lump sum option, the ability to quickly access needed cash is a boon to those who may find themselves in need of it.
As with most insurance plans, there are certain exclusions to the SafetyNet policy. These include:
• A pending job loss that the client was informed of prior to purchasing the coverage, or job loss due to acts of war, criminal misconduct, or nuclear/natural disasters
• Job loss due to quitting or retirement, or are termination for cause, including for poor job performance and improper workplace behavior
• Any job loss within the first 90 days of coverage
• Any disability that starts within the first 6 months of coverage if caused by a pre-existing condition treated in the 6 months prior to coverage
• Any disability that occurs in the first 90 days of coverage, or any disability due to normal pregnancy, alcohol or drug use, or elective surgery
• Normal and routine downtimes and workforce reductions for seasonal and other jobs (like construction) or job loss because the task the employee was hired to do was completed or the time period covered by the employment agreement came to an end.
While no one would argue an insurer's right to protect itself against issuing a policy to cover employment loss for those who sought to quit, retire, or get fired through poor choices on the job, some of these terms should be a caveat emptor for those who have medical conditions that may extend beyond FMLA coverage or whose workplaces are in areas prone to natural disasters, as neither of those conditions may be covered.
For those who are classified as independent contractors, however, the market for private unemployment insurance remains limited. In most states, independent contractors aren't eligible for unemployment benefits, and neither IncomeAssure nor SafetyNet extended their protections to that segment of the workforce either.
For independent contractors, facing periods of unemployment is one of the hazards of the role. When such a period comes, the independent contractor should invest the time to review the conditions of the work that they did for their last employer to ensure that they were classified correctly as independent contractors, and weren't mis-classified employees, who would be then eligible for state unemployment protections. (The IRS has simplified the independent contractor test to three broad factors with 11 conditions: behavioral control, financial control, and type of relationship).
Although the marketplace for private unemployment insurance appears to be limited, it's worth it to ask your insurance professional of any options that may be available to you in your segment of the workforce as a part of your annual insurance review.
Get The American Genius

neatly in your inbox
Subscribe to get business and tech updates, breaking stories, and more!
Thank you for subscribing.
Oh boy... Something went wrong!
Startup offers Kickstarter campaign analytics so you don't fundraise blindly
(FINANCE) If you're considering using Kickstarter to fund your next big idea, you need to be armed with data so you're not going about it blindly.
You might have heard the common adage "if you fail to plan, you plan to fail." If you're starting a company, this rings especially true.
Whether you're building software or a physical product, there are a lot of strategies to take into consideration, especially if you're crowdsourcing funding.
If you're planning on fundraising on Kickstarter, take a look at BiggerCake.
Created by Tross, a crowdfunding data and consulting firm, BiggerCake allows you to take a deep dive into the analytics behind a variety of Kickstarter campaigns.
(Author's note: we normally don't write about companies using Kickstarter because scams are rampant, but we know Kickstarter has been a useful tool for a lot of companies.)
So here's how BiggerCake works. Campaigns are separated into categories by industry, like art, design, journalism, and technology. From there, you can see within each category like most funded, most backers, and highest average pledge:
Let's take Salsa for example, a photobooth built to help you make money — it's already raised over 817% of its goal and almost $250k.
You can see the data behind the backers and pledges from a daily and hourly standpoint, as well as a favorite feature of mine: the ability to view average funding per day and average funding pace, since you don't want to end your campaign too early.
Don't be an idiot: always look at the data. Seriously though, if you're planning on using crowdfunding to finance any of your company, please take some time to look through this resource.
It's an easy way to learn from other makers' successes and failures from objective, data-based standpoints. And you know how we love some good data.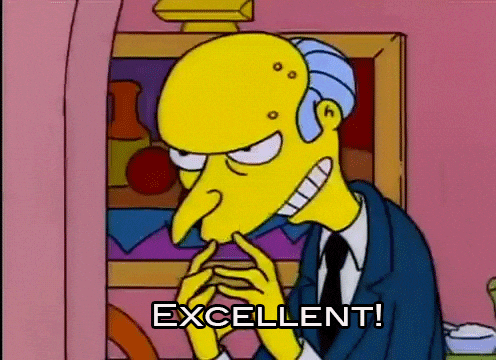 Besides the funding pace and average pledge, take a look at common themes among the most successful Kickstarter campaigns on BiggerCake, and ask yourself some of these questions:
-What time is best to release my campaign?
-Is there a common thread among the copy or graphics/videos?
-What are the most successful incentives?
-How can I emulate the best campaigns?
The best part? It's free. And after taking a look at the ToS, it doesn't look like there are any big catches, so take advantage of this free resource while you can.
Get The American Genius

neatly in your inbox
Subscribe to get business and tech updates, breaking stories, and more!
Thank you for subscribing.
Oh boy... Something went wrong!
Your 401K balance could be lower than what you see on paper
(FINANCE) Your 401k balance is looking good, but there are factors you might not be taking into account (including the fact that you need to stick with your current job a little longer).
Most of us want to retire at some point, and as you do your yearly finances (taxes, retirement, etc.) you may be looking at your 401(k) account and have some thoughts in mind.

Many Americans don't have any retirement savings, so if you do – you may be feeling good.

But it is important to note that while your balance may look good, you may need to reexamine – because you may not have the full amount that you see.

There are a couple of things to consider if you determining if your balance is appropriate and on-track. (Most financial experts say you need to have at least 10 times your salary saved by age 67 – FYI).
There is of course, the fact you will have to pay taxes on 401k withdrawals eventually, and there are of course fees associated with your 401k – service fees, investment fees, and plan administration fees. You will want to take a look at that – at some point.
The most pressing question right now – Your employer sponsored 401k most likely has some kind of match. Ideally, you'd take advantage of that max – as not contributing the amount to get the maximum match is basically giving away free money – however, that money may not be yours yet.

You may not be eligible to take it if you leave or change employers if you have not met the vesting period (usually 3-7 years) for your current employer. With the median length of tenure for salaried employees being 4.3 years – it is very possible you may lose some of that balance if you move or change careers.

And remember, the balance you see in your 401k account doesn't include the taxes you'll have to pay when you ultimately use that balance.
So what can you do?

Check your plan details. You may need to contact the plan administrator or someone at your HR department. If you are considering changing your careers, be mindful that you may forfeit some of that balance.

You may need to talk to a financial advisor to ensure you can reach your goals.

Also, while you are examining your plan, ask yourself If you need to consider adjusting your investment strategy to accommodate your retirement goals. Also, while you are considering your 401k – consider other IRAs, Health Savings Accounts, or other investments and ensure you are on the right track.

Get The American Genius

neatly in your inbox
Subscribe to get business and tech updates, breaking stories, and more!
Thank you for subscribing.
Oh boy... Something went wrong!