Google+ profile pictures can now be animated gifs
Google+ profile pictures now support animated gif files – here's where to find or make animated gifs and some examples of the new profile pictures in action.
Google+ profile pictures can now be animated gifs
Google has updated their social network, Google+ to support animated gifs as profile pictures, which can be viewed as animation on the web and via mobile on Google+, and while Google has announced other updates this week (photo editing being a popular update), the animated gifs is most intriguing to us. With Twitter's Vine and other animated gif-style explosions, the web is reverting back to 1997, "Dancing Hamster" style, but maybe that's not so horrible. Well maybe it is and the world is actually about to end, but Google+ is equating it to a Harry Potter newspaper, so pick a side, folks.
As the world tries to absorb more information on social networks at a faster rate, photo sharing has become more popular as images are easier to absorb than walls of words, and add animation and people can absorb even more information faster – some call it lazy, but we continue to disagree, as it is part of the shortened attention spans internationally as we all try to absorb more info.
Examples of animated gifs in action
Below are some examples of animated gifs that we found in the wild for you. Some are serious, some promotional, others silly: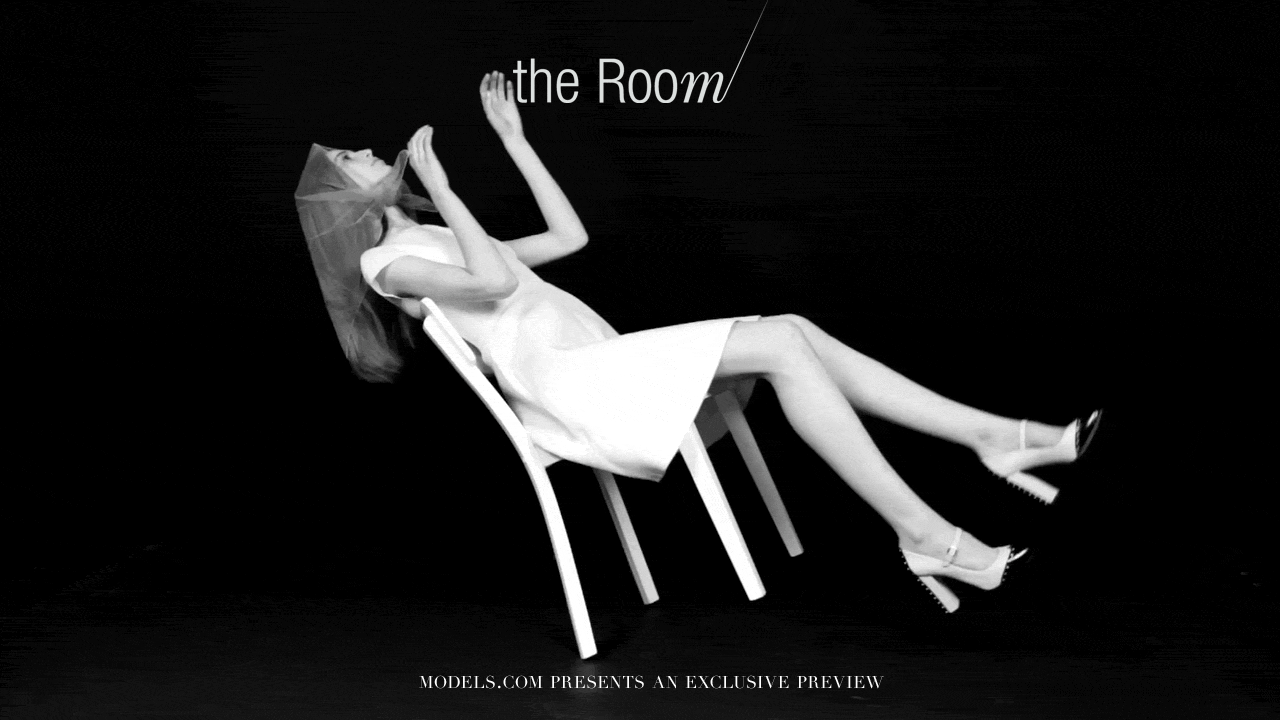 How to make or find an animated gif
There are many, many ways to make or find an animated gif. Loopcam and MakeAGif.com are two popular options, and just using Google search for "animated gif creator" will offer dozens of other options for you.
We highly recommend using subtle moving images rather than loud, obnoxious 1997-esque clip art junk.
Because Google+ is offering profile pictures as animated gifs, we hope most people will avoid being ridiculous and we endorse actually using a moving image of yourself which can be created with the Cinemagraph app (or if you're on Android, ask a friend to take one of you smiling or moving around). The benefit of subtle animated gifs of yourself is that it is eye catching on your profile page, but going overboard could get you kicked out of some peoples' circles.
If you're just plain lazy (or effective?) there are two ways to find animated gifs, both of which are questionable as to whether you actually have the right to use them, but if you're feeling risky, check out Giphy search, or search Google Images for a specific term, and click the "Search tools" link at the top of the page, and under the "any type" option, select "animated" and boom, you're only looking at animated gifs. The hipsters' secret is out!
Examples of animated Google+ profile pics
Early adopters are mostly being goofy with their profile pictures, but we predict the social network will find a normal balance. Below are a select few profiles you can see in action as of the time of publication:
Now, go forth and take advantage of the animated profile picture, and please don't be ridiculous or tacky about it – we're watching
New Pinterest code of conduct pushes for mindful posting
(SOCIAL MEDIA) Social media sites have struggled with harmful content, but Pinterest is using their new code of conduct to encourage better, not just reprimands.
It appears that at least one social media site has made a decision on how to move forward with the basis of their platform. Pinterest has created a brand-new code of conduct for their users. Giving them a set of rules to follow which to some may be a little restricting, but I'm not mad about it. In a public statement, they told the world their message:
"We're on a journey to build a globally inclusive platform where Pinners around the world can discover ideas that feel personalized, relevant, and reflective of who they are."
The revamp of their system includes 3 separate changes revolving around the rules of the platform. All of them are complete with examples and full sets of rules. The list is summed up as:
Pinterest Creator Code
Pinterest Comment Moderation Tools
Pinterest Creator Fund
For the Creator Code, Pinterest had this to say: "The Creator Code is a mandatory set of guidelines that lives within our product intended to educate and build community around making inclusive and compassionate content". The rules are as follows:
Be Kind
Check my Facts
Be aware of triggers
Practice Inclusion
Do no harm
The list of rules provides some details on the pop-up as well, with notes like "make sure content doesn't insult," "make sure information is accurate," etc. The main goal of this 'agreement', according to Pinterest, is not to reprimand offending people but to practice a proactive and empowering social environment. Other social websites have been shoe-horned into reprimanding instead of being proactive against abuse, and it has been met with mixed results. Facebook itself is getting a great deal of flack about their new algorithm that picks out individual words and bans people for progressively longer periods without any form of context.
Comment Moderation is a new set of tools that Pinterest is hoping will encourage a more positive experience between users and content creators. It's just like putting the carrot before the donkey to get him to move the cart.
Positivity Reminders
Moderation Tools
Featured Comments
New Spam Prevention Signals
Sticking to the positivity considerations here seems to be the goal. They seem to be focusing on reminding people to be good and encouraging them to stay that way. Again, proactive, not reactive.
The social platform's last change is to create a Pinterest Creator Fund. Their aim is to provide training, create strategy consulting, and financial support. Pinterest has also stated that they are going to be aiming these funds specifically at underrepresented communities. They even claim to be committing themselves to a quota of 50% of their Creators. While I find this commendable, it also comes off a little heavy handed. I would personally wait to see how they go about this. If they are ignoring good and decent Creators based purely on them being in a represented group, then I would find this a bad use of their time. However, if they are actively going out and looking for underrepresented Creators while still bringing in good Creators that are in represented groups, then I'm all for this.
Being the change you want to see in the world is something I personally feel we should all strive towards. Whether or not you produced positive change depends on your own goals… so on and so forth. In my own opinion, Pinterest and their new code of conduct is creating a better positive experience here and striving to remind people to be better than they were with each post. It's a bold move and ultimately could be a spectacular outcome. Only time will tell how their creators and users will respond. Best of luck to them.
Facebook releases Hotline as yet another Clubhouse competitor
(SOCIAL MEDIA) As yet another app emerges to try and take some of Clubhouse's success, Facebook Hotline adds a slightly more formal video chat component to the game.
Facebook is at it again and launching its own version of another app. This time, the company has launched Hotline, which looks like a cross between Instagram Live and Clubhouse.
Facebook's Hotline is the company's attempt at competing with Clubhouse, the audio-based social media app, which was released on iOS in March 2020. Earlier this year, The New York Times reported Facebook had already begun working on building its own version of the app. Erik Hazzard, who joined Facebook in 2017 after the company acquired his tbh app, is leading the project.
The app was created by the New Product Experimentation (NPE) Team, Facebook's experimental development division, and it's already in beta testing online. To access it, you can use the web-based application through the platform's website to join the waitlist and "Host a Show". However, you will need to sign in using your Twitter account to do so.
Unlike Clubhouse, Hotline lets users also chat through video and not just audio alone. The product is more like a formal Q&A and recording platform. Its features allow people to live stream and hold Q&A sessions with their audiences similar to Instagram Live. And, audience members can ask questions by using text or audio.
Also, what makes Hotline a little more formal than Clubhouse is that it automatically records conversations. According to TechCrunch, hosts receive both a video and audio recording of the event. With a guaranteed recording feature, the Q&A sessions will stray away from the casual vibes of Clubhouse.
The first person to host a Q&A live stream on Hotline is real-estate investor Nick Huber, who is the type of "expert" Facebook is hoping to attract to its platform.
"With Hotline, we're hoping to understand how interactive, live multimedia Q&As can help people learn from experts in areas like professional skills, just as it helps those experts build their businesses," a Facebook spokesperson told TechCrunch. "New Product Experimentation has been testing multimedia products like CatchUp, Venue, Collab, and BARS, and we're encouraged to see the formats continue to help people connect and build community," the spokesperson added.
According to a Reuters article, the app doesn't have any audience size limits, hosts can remove questions they don't want to answer, and Facebook is moderating inappropriate content during its early days.
An app for mobile devices isn't available yet, but if you want to check it out, you can visit Hotline's website.
Brace yourselves: Facebook has re-opened political advertising space
(SOCIAL MEDIA) After a break due to misinformation in the past election, Facebook is once again allowing political advertising slots on their platform – with some caveats.
After a months-long ban on political ads due to misinformation and other inappropriate behavior following the election in November, Facebook is planning to resume providing space for political advertising.
Starting on Thursday, March 4th, advertisers were able to buy spots for ads that comprise politics, what Facebook categorizes as "social issues", and other potentially charged topics previously prohibited by the social media platform.
The history of the ban is complicated, and its existence was predicated on a profound distrust between political parties and mainstream news. In the wake of the 2016 election and illicit advertising activity that muddied the proverbial waters, Facebook had what some would view as a clear moral obligation to prevent similar sediment from clouding future elections.
Facebook delivered on that obligation by removing political advertising from their platform prior to Election Day, a decision that would stand fast in the tumultuous months to follow. And, while Facebook did temporarily suspend the ban in Georgia during the senate proceedings, political advertisements nevertheless remained absent from the platform in large until last week.
The removal of the ban does have some accompanying caveats—namely the identification process. Unlike before, advertisers will have to go to great lengths to confirm their identities prior to launching ads. Those ads will most likely also need to come from domestic agencies given Facebook's diligent removal of foreign and malicious campaigns in the prior years.
The moral debate regarding social media advertising—particularly on Facebook—is a deeply nuanced and divided one. Some argue that, by removing political advertising across the board, Facebook has simply limited access for "good actors" and cleared the way for illegitimate claims.
Facebook's response to this is simply that they didn't understand fully the role ads would play in the electoral process, and that allowing those ads back will allow them to learn more going forward.
Either way, political advertising spots are now open on Facebook, and the overall public perception seems controversial enough to warrant keeping an eye on the progression of this decision. It wouldn't be entirely unexpected for Facebook to revoke access to these advertisements again—or limit further their range and scope—in the coming months and years.