Entrepreneurs face higher rates of mental illness [part one]
(ENTREPRENEUR NEWS) For many entrepreneurs, carrying out the work that they feel that they were meant to do comes with the cost of psychological turmoil, a cost often left unchecked.
From the outside looking in, the entrepreneur's calling is charming and magical. Being one's own boss, making the decisions, and doing what one loves makes many people who work for someone other than themselves a tad jealous. For all your neighbor's reveries about how the entrepreneurial life is a series of unbridled successes, you well know the price you pay, including those that no one else ever sees or hears about.
For many entrepreneurs, carrying out the work that they feel that they were meant to do comes with the cost of psychological turmoil, a cost often left unchecked.
As an entrepreneur, you balance the responsibility for the health and welfare of your company with the need to preserve your own health. There are pressures to maintain a public façade for the perceived benefit of your brand that may well be at odds with what's going on in the inside.
Being artificially strong and denying yourself the help that you need isn't only harmful physically, but fiscally as well. Businesses in America lose $193.2 billion in lost earnings annually due to the effects of serious mental illness on employee production and associated costs.
A significantly higher percentage of entrepreneurs studied showed signs of mental illness than the general population, according to research conducted at the University of California in 2015. The authors contended that there may be a link between mental illness and creativity.
The expanded creativity of many entrepreneurs is a fantastic attribute, but also one of a host of characteristics that affect their mental well-being. One of the authors of the study, Michael A. Freeman, identified the link and called for further research. "People who are on the energetic, motivated, and creative side are both more likely to be entrepreneurial and more likely to have strong emotional states," stated Freeman, speaking to Google.
Amy Morin, psychotherapist and author of 13 Things Mentally Strong People Don't Do, identified four common mental health issues that many entrepreneurs face based on the nature of their work: depression, anxiety, self-worth issues, and addiction.
Working long hours, alone for many of them, can drive entrepreneurs to be less mindful of their health. That isolation can lead some towards increased risks for depression, as well as the mindset that "time is money."
We're written before about the dangers of such a mindset, and maintaining it costs the entrepreneur much needed leisure and decompression time.
The pressure you feel can be healthy, a motivator to continue your efforts and network with others who can help you succeed. However, it can also be linked to extreme anxiety, which can manifest itself in multiple ways, including being so afraid to make a business decision that it leads to mental paralysis.
This incapacitating anxiousness can also lead to burnout. "It's much more difficult to think about an anxiety disorder or obsessive compulsive disorder helping a person excel in business," said Claudia Kalb, author of Andy Warhol was a Hoarder: Inside the Minds of History's Great Personalities, speaking to the Harvard Business Journal.
She notes, "Howard Hughes… was a successful entrepreneur, but in the latter part of his life, as his OCD characteristics became worse, he became totally isolated. He couldn't interact with people in business or in society."
Anxiety's effects can be compounded by how you judge your own self-worth.
For many, your job is your identity, and your bank account a quick barometer of your importance.
In an era in which it's no longer uncommon to have startups fail to launch or succeed for awhile before not pivoting in a market shift, failure to make your business thrive shouldn't have the stigma that it once did.
Some of us are feedback junkies, seeking engagement with and feedback from our internal and external customers. For others, it's the excitement of the design and launch that gets us motivated. Whatever your particular cue might be, for the serial entrepreneur, the rush that you get is palpable and you wouldn't trade it for anything. Maybe you should, though.
There's a fine line between persistence and obsession, and a finer line still between obsession and addiction. Morin cites a 2014 study, published in The Journal of Business Venturing, that found that the actions of serial entrepreneurs shared similar characteristics with behavioral addictions.
These characteristics included having obsessive thoughts, negative emotional outcomes, and withdrawal-engagement cycles, in which the entrepreneur withdraws and yet feels pressured by the need to reengage with his business or partners, which he does, only leading to increased frustration and resentment. The inability for the entrepreneur to understand when their behavior was potentially damaging to themselves was also noted, with a "pursue at all costs" mentality being common, despite the harm done.
The need for mental health supports knows no class boundaries, no race or gender, or age limitations. Nor does it differentiate between those with the entrepreneurial spirit and those without.
Having an issue with your mental health or maintaining your emotional equilibrium doesn't make you weak. The work that you've chosen sometimes comes with hidden pitfalls that can cause a human cost; as your most important asset, be proactive in maintaining it.
You're the most important thing in the world to your family – not your business, not your perceived notions of success — you.
If this is a fight that you currently face, or fight on the behalf of someone close to you who suffers from a mental illness, know that you are not alone.
If you take away nothing else from this article, know that. You are not alone, and professional help is available.
You don't have to find help all alone. Reaching out to someone for help can often be uncomfortable, especially about a topic that is as personal as your own health, but doing so is the critical step towards recovery. Find a trustworthy partner for your recovery who you trust to help you find someone who can provide the level of assistance you need.
While your healthcare provider is the best first stop to discuss things that are going on with you physically or emotionally, it's important to have a support network who can be there for you in between doctor visits.
There are other, more immediate resources for those who need them:
The National Suicide Prevention Lifeline is available 24/7 either by calling 1-800-273-8255 or by going to their website at http://suicidepreventionlifeline.org/ and engaging in an online chat.
For those who prefer texting options with qualified crisis counselors, the Crisis Text Line is available 24/7 by texting "Go" to 741741.
Both options are confidential and are immediate supports for you and your family.
Once you've begun treatment or counseling, stay educated and informed about the challenges that you face. You share control of your pathway to recovery with your doctor or counselor; find out all that you can from reputable sources about the specific challenge you face, and stay involved in making informed treatment decisions about your care.
You're the most important thing in the world to your family, not your business, not your perceived notions of success — you. If you take away nothing else from this article, know that. You are not alone, and professional help is available.
Google makes it easier to identify veteran-owned businesses
(BUSINESS) Finding veteran-owned businesses just got easier thanks to a new feature from Google (one that veteran business owners can easily take advantage of).
Google My Business (GMB) is the main database for search engines. It's a powerful tool used by consumers and businesses. To help customers and business-owners, GMB added a very important category last fall. Businesses can now be identified as veteran owned.
The U.S. Small Business Administration estimates that there are 2.5 million businesses majority-owned by veterans in the United States. In one report, these veteran-owned businesses employ over 5 million people and have an annual payroll of $195 billion. Texas ranks #2 in having the most veteran-owned businesses, following California.
The support that Americans give vets is inspiring. The cool thing about this feature from GMB is that it helps consumers find businesses to support. The men and women who gave service to our country deserve support once they're civilians. Look for veteran-led businesses when you use Google.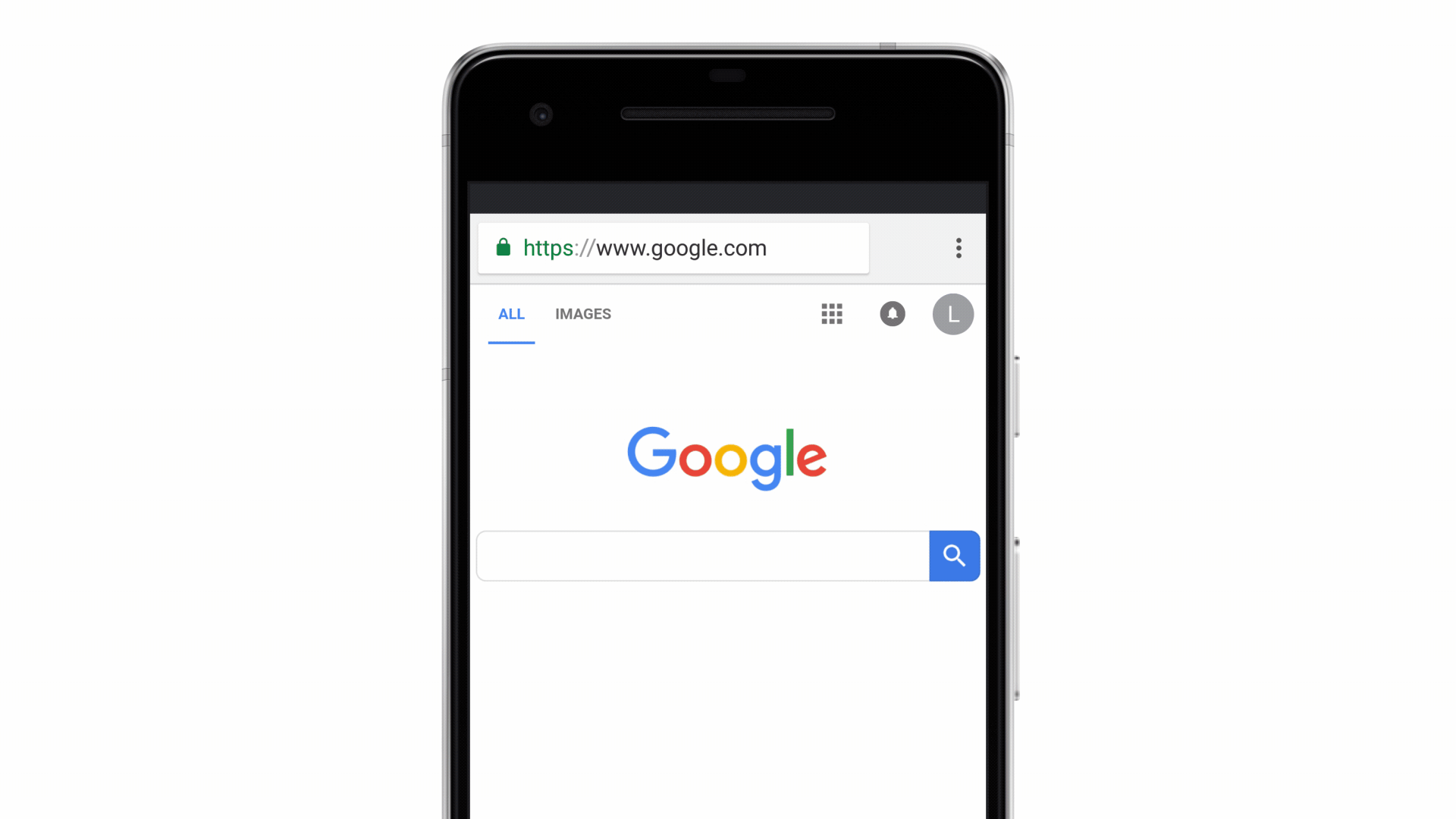 Customers aren't the only ones who will take advantage of knowing whether a business is owned by a former service member not. Fellow vets often go out of their way to support each other. Who better to provide information about resources and opportunities than someone whose been there?
If you're a business using GMB, it's easy to add this attribute to your listing. It's under the About category. The instructions for mobile and desktop can be found here. The only other attributes currently available are family-led and woman-owned.
It's unknown how many people actually seek this information out or will actually use it. It's estimated that about 10 percent of small businesses in the U.S. are veteran-led. These businesses aren't just providing an economic impact on communities. Veteran-owned businesses hire fellow vets in higher volume than non-veteran-owned companies. USA Today reported that vets thrive in the small business world, attributing success to their core values, such as discipline and organization that make vets able to commit to a business and serve customers.
We applaud Google for adding this attribute to their database of information.
How to know when it's time to go freelance full time
(ENTREPRENEUR) There may come a point when traditional work becomes burdensome. Know how to spot when it is time to go full freelance.
Freelancing is often thought of as a mythical concept, something that is almost too good to be true. While it isn't all about hanging out at home in your pajamas all day, being a freelance is something that is completely possible to be successful – assuming you do your homework.
Recently, a friend of mine who is a licensed esthetician was no longer happy with her position at the salon and spa she worked for. The set hours were becoming a burden, as was having to divvy up appointments between another esthetician within the salon.
She noticed an increasing number of people asking her if she could perform services (eyebrow and lip waxing) from her home, as they preferred not to go into the hectic salon. My friend also found an increase in requests for her to travel to bridal parties for their makeup, rather than the parties coming into the salon.
It was around this time that my friend began to seriously consider becoming a freelance esthetician, rather than a salon employee. After about six months of research and consideration, she decided that this was the best route for her.
Below are the reasons she felt ready to pursue this option, and if they resonate with you, you may be ready for a full time freelance career.
1. She had a number of built-in clients and a list of people she could contact to announce her at-home services. Doing this at the start of one's career would be very difficult without a contact list and word-of-mouth references, so it's important to have…
2. …experience! My friend had worked for a number of salons over the years, and had the experience of working with all different types of clients. She also learned what she liked and didn't like about each salon, which were pieces that factored into her own work-from-home space.
3. Since she had years of experience and had done all of the necessary aforementioned research, she knew what was expected of her and knew that getting a freelance career off the ground wouldn't be a walk in the park. Operating a freelance career is completely on you, so you have to be 100 percent dedicated to making it work – it won't just happen for you.
4. Once she began thinking about this idea nonstop and became more excited, she knew it was time to move forward. At first, the "what ifs" were daunting, but became more positive as time went on. If the idea of being a freelancer elicits more smiles than frowns, definitely take the time to consider this option.
5. In addition to the clients she already had, she also had an amazing support system who helped her develop her freelance brand and get her at-home business up and running. Having a solid group of people in your life that will help you is crucial, and any offer for help should be appreciated.
Other things to consider are: do you have enough money saved in case the freelance venture takes longer than planned to take off? If not, maybe stick with the day job until you feel more financially secure.
Jumping into something too quickly can cause you to become overwhelmed and drown in the stress. Make sure you've covered every single base before making this leap. Good luck, freelancers!
Teach kids music and they'll learn entrepreneurship
(ENTREPRENEUR) Sowing the seed of music education and appreciation in your child when they're young is a great way to produce the fruit of entrepreneurship when they're older.
With all the focus sports gets as the petri dish for producing driven adults, I'd like to offer up a different extracurricular activity for your consideration: music. Supporting your child as they learn how to harmonize with others will help set them up for success later in life, as music cultivates many of the characteristics that entrepreneurs rely on every day.
Iteration
Anybody who's played an instrument or been a part of a choir can tell you that the number one thing you'll learn in a musical group is that you won't make it unless you practice, practice, practice. Although in the moment it's not that great to hear little Timmy or Ginny run through their C-scale a hundred times, a few years down the line when all those hours of iterating result in the lilt of Beethoven through your household, you can be sure that your kid has learned that repeating the little steps helps them achieve large goals.
Showmanship
A large part of being a successful entrepreneur is knowing your markets, or your audience, and able to keep their attention so that they come back to you when they need your business. Being a part of an ensemble not only teaches children to be comfortable in the spotlight but to crave putting on a show.
Teamwork
When young musicians come together to play in a band or raise their voices in a choir, they're learning a lot about how to collaborate with others in order to achieve a goal. When a young alto sings alone, her notes may sound strange without the soprano tones filling out the melody. The duet that comes from them learning to work together and complement each other builds a strong foundation for any team venture your child will encounter later in their careers.
Competiveness
Although music provides a solid foundation in harmony, it also contains just as much grit and competition as the football field. Music groups compete in regional and national championships just as athletes do, and solos offer opportunities to self-select and advocate. Hell hath no fire like a second seat musician who dreams of being first chair.
Self Confidence
Unlike sports, music is accessible to those who might struggle with finding confidence. There are no "best" requirements to play—regardless of height, weight, and other characteristics that nobody has any control over—nearly anyone can pick up an instrument or find their voice. This perhaps may be the greatest gift that you can give your child, the confidence that no matter what they look like they can excel.
As your child begins to consider the different activities that will help them build toward their future, don't discourage them from pursuing a musical path. When they have to stand in front of an audience of their peers and deliver a presentation with an unwavering voice, they'll thank you for the years they spent getting comfortable in the spotlight. Especially if they pursue entrepreneurship!