Startup offers Kickstarter campaign analytics so you don't fundraise blindly
(FINANCE) If you're considering using Kickstarter to fund your next big idea, you need to be armed with data so you're not going about it blindly.
You might have heard the common adage "if you fail to plan, you plan to fail." If you're starting a company, this rings especially true.
Whether you're building software or a physical product, there are a lot of strategies to take into consideration, especially if you're crowdsourcing funding.
If you're planning on fundraising on Kickstarter, take a look at BiggerCake.
Created by Tross, a crowdfunding data and consulting firm, BiggerCake allows you to take a deep dive into the analytics behind a variety of Kickstarter campaigns.
(Author's note: we normally don't write about companies using Kickstarter because scams are rampant, but we know Kickstarter has been a useful tool for a lot of companies.)
So here's how BiggerCake works. Campaigns are separated into categories by industry, like art, design, journalism, and technology. From there, you can see within each category like most funded, most backers, and highest average pledge:
Let's take Salsa for example, a photobooth built to help you make money — it's already raised over 817% of its goal and almost $250k.
You can see the data behind the backers and pledges from a daily and hourly standpoint, as well as a favorite feature of mine: the ability to view average funding per day and average funding pace, since you don't want to end your campaign too early.
Don't be an idiot: always look at the data. Seriously though, if you're planning on using crowdfunding to finance any of your company, please take some time to look through this resource.
It's an easy way to learn from other makers' successes and failures from objective, data-based standpoints. And you know how we love some good data.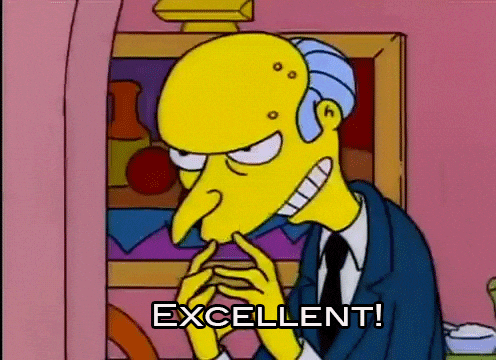 Besides the funding pace and average pledge, take a look at common themes among the most successful Kickstarter campaigns on BiggerCake, and ask yourself some of these questions:
-What time is best to release my campaign?
-Is there a common thread among the copy or graphics/videos?
-What are the most successful incentives?
-How can I emulate the best campaigns?
The best part? It's free. And after taking a look at the ToS, it doesn't look like there are any big catches, so take advantage of this free resource while you can.
Nextdoor goes public for HOW MUCH?
(BUSINESS FINANCE) NextDoor's latest valuation comes in at a whopping $4 billion to $5 billion, leaving many of us scratching, shaking, or nodding our heads in disbelief or agreement.
How did they come up with this $4 billion to $5 billion valuation in Oct. 2020? Could this possibly be accurate for Nextdoor?
Considering the $2.1 billion valuation in Sept. 2019, that's some Jack-and-the-Beanstalk growth right there. That's not to say it isn't worth that much, merely a thing that makes you go "hmmmm." Has it really grown that much in just more than one year?
For those who aren't familiar with NextDoor, it is a neighborhood app and website where neighbors communicate within a limited geographic area, bound by the neighborhood you live in and the surrounding neighborhoods.
This is the go-to app to reunite lost and found pets with their families, ask community questions, or even organize community events. It's also where people complain about dog poop, warn others of coyote activity in the area or break-ins, or, increasingly during the pandemic quarantining, simply say hello and try to make a connection to the people they see walking down the street.
This aspect of the platform meets NextDoor's stated vision of connecting neighbors, getting to know each other online in ways that will ideally lead to real life interactions. They see themselves as a community builder in this regard, and to some extent, they certainly are. I joined NextDoor to keep track of lost and found animals in my area. I appreciate that neighbors have also reached out to help each other, with gardening tips, "What's this bug" type questions, offering rides to vote, free yoga lessons, and ways to haze a juvenile coyote to train it to be fearful of humans and not get too close.
I appreciate all of this.
NextDoor is also the online version of Mrs. Kravitz, the perennial nosy neighbor. The platform amplifies these voices of petty venting, grouchy grumbling, and paranoid postulating. People really can be ridiculous, and NextDoor can be a real laugh riot at times. A thread happening on my own NextDoor thread as I write this is pretty awesome: "A drone flew over my house in the middle of the night. Is it legal to shoot it down with my BB gun?"
A lot of people also ask if anyone else heard fireworks/gunshots/police sirens in the middle of the night, usually followed by a robust commentary on said loud noises. Unaffiliated Facebook and Twitter accounts exist only to highlight the more unusual or titter-worthy posts from real NextDoor posts. The most well-known of these is the Best of NextDoor (on Facebook and Twitter). The Best of NextDoor reposts screenshots from actual NextDoor posts, such as these:
Okay, you get the picture. The petty is strong in this one. NextDoor also has had to face the fact that the open platform has also seen issues surrounding racism. Some neighborhood threads became rife with posts of seeing a "suspicious man" walking through the neighborhood. The problem was that often, no suspicious behavior was reported, only a description of the person's race. There have been calls, even a petition, for anti-racism training requirements for all NextDoor's volunteer neighborhood leads (moderators).
Like many of the big dogs in modern day social networking apps, NextDoor grew quickly from its launch in 2010 and took on a life of its own. Often called the "anti-Facebook," NextDoor blurs the line between online interaction and building a real-life community among neighbors. As with all communities, online or otherwise, it brings out the helpful, petty, social, cranky, generous, and sometimes awful side of people.
A community service and a sh*tshow, all wrapped into one, that's what to expect. With 10 million users in 11 countries, according to DMR, and growing, NextDoor surely has momentum and potential. Could it really be worth the $5 billion valuation? It remains to be seen.
Whether the $4 billion or $5 billion valuation will pan out for their IPO, it will be interesting to watch NextDoor's next steps, including if they even end up going public.
Which generation has cried the most over money?
(BUSINESS FINANCE) Financial stress is tough on everyone. Here's who has cried the most about money woes, and a few tips on how to alleviate some of that stress.
There's been serious critique in the last several years about the educational system and what basic knowledge young people should be taught in the United States. Home Economics (Home Ec) comes to mind (everyone should probably know how to cook or sew a button), as well as financial literacy.
There are many young Americans who grow up not really having a deep understanding of budgeting and fixed and variable expenses… But it may not be their fault. Perhaps, Mom and Dad (or other guardians) have always been paying for all of their expenses, making sure they had a roof over their head, clothes on their backs, and food in their fridge. Because, that is what you're supposed to do as a parent, correct?
So, while there's no reason to blame anyone, often the process of learning what it costs to live and pay your bills is a rite of passage.
The current state of debt and financial fears also doesn't mean that Millennials and Gen Zers weren't educated around savings or working. Many young people have had part-time jobs (although much less in comparison to Gen X or Baby Boomers) but they may also be able to use the majority of that income for discretionary spending – which never created room for feelings of lack when they didn't have to pay rent or a mortgage.
This scenario can ultimately create a challenge when you are finally out on your own and now have student loan debt, credit card debt, utility bills, and required car insurance. Especially if you are young person moving to a big city for exploration and/or new opportunities, where the cost of living can be quite high.
If you are feeling nervous or sad around finances, you are not alone. If you have cried over your personal balance sheet or your bank statements, you are also not alone. According to yahoo!money, a recent online survey of 1,004 Americans by CompareCards.com found that "7 in 10 Americans said they have cried about money in their lifetimes. Many cited worries over their job or making ends meet. Younger Americans appear the most vulnerable to financial tears. About half of millennials and half of Gen Zers said they cried at least once in the past month over money."
So how can you cry LESS about money? Well, the first thing is to not be too hard on yourself. But you will also want to create a plan that works for you. Each person deserves financial freedom and not a bank statement that makes them cry on the regular.
Here are some financial literacy resources that may help you figure out how to navigate your way out of crippling debt.
Dave Ramsey Books – The Total Money Makeover – A Proven Plan for Financial Fitness
Bravely Go with Kara Perez – Feminist economics + inclusive personal finance
Debt Relief Programs – you'll have to do your research but there may be a program that is right for you and an agency that can help you set up a realistic payment program for you
Student Loan Forgiveness – it is worth looking in to your options if you are feeling overwhelmed with student loan debt and there may be ways for your loans to be forgiven
Financial Advisor – consider working with a professional that can help you with your budgeting, investing and retirement savings/funds
And you may still cry because this is big adult stuff… But hopefully you trust yourself to do the research, explore, ask, and find options that work for you to gain a little more control over your financial situation.
If you are not already doing so, it may be as simple as starting with a budget to better understand your income and outgoing expenses. Being informed can help you to plan better for the future and make you feel less like crying.
Did… the US government just agree to start funding a cryptocurrency?
(BUSINESS FINANCE) While there's nothing official yet, a digital US dollar has become a legitimate discussion in cryptocurrency, to compliment cash.
In a historic move, Federal Reserve Chairman Jerome Powell said Monday that the Fed is open to collaboration with private companies on creating a digital U.S. dollar. Could this be an official cryptocurrency?
Not quite yet. While Powell made it clear that the United States government was not committed to launching a cryptocurrency, he made note of projects like Facebook's Libra, which have moved central banks to take a closer look at the digital currency space. The Federal Reserve chairman also pointed out that there would be tough policy and operational questions regarding a digital dollar, including monetary policy limitations. He also mentioned that cyber-attacks and illegal activity were a concern.
"We will have lots of conversations with industry and stakeholder engagement, and that'll help us in our work on digital currencies and cross-border payments," Powell said in an International Monetary Fund panel, "I actually do think this is one of those issues where it's more important for the United States to get it right than it is to be first."
Real-time payments have been an issue for the Fed, as the US lags behind other countries in the space. Mexico launched Cobro Digital that allows users and merchants to make online transactions in digital pesos last year, and China has started testing on a digital renminbi. The Bahamas is the latest country to join the digital fray, announcing on Tuesday that they would be rolling out a nationwide digital currency sometime this month.
Although the Fed won't commit to a digital dollar at the moment, they are full steam ahead on shoring up real-time payments. The Fed hopes to stand up its FedNow system to allow around the clock real-time payments by 2024 at the latest. So far that project still seems to be running on time according to those who are involved.
Despite the Fed's non-committal answer, a digital US dollar seems all but inevitable. This past January a survey of 60 central banks conducted by the Bank of International Settlements found that 80% of central banks were doing work on their own digital currencies. That being said, only 10% of the banks surveyed believed they would issue a digital currency in the short-term, and 20% said they planned to release something in the medium term.
When an official US cryptocurrency will hit the market is anyone's guess, but don't throw away those greenbacks just yet. As Powell emphasized in his statements, any digital dollar would serve as a complement to physical cash, not a replacement.
"Unlike some jurisdictions, here in the United States we continue to see strong demand for cash," Powell said, "We think it's important that any potential CBDC would serve as a complement to, and not a replacement for, cash and current private sector digital forms of the dollar such as commercial bank money."