Startup offers Kickstarter campaign analytics so you don't fundraise blindly
(FINANCE) If you're considering using Kickstarter to fund your next big idea, you need to be armed with data so you're not going about it blindly.
You might have heard the common adage "if you fail to plan, you plan to fail." If you're starting a company, this rings especially true.
Whether you're building software or a physical product, there are a lot of strategies to take into consideration, especially if you're crowdsourcing funding.
If you're planning on fundraising on Kickstarter, take a look at BiggerCake.
Created by Tross, a crowdfunding data and consulting firm, BiggerCake allows you to take a deep dive into the analytics behind a variety of Kickstarter campaigns.
(Author's note: we normally don't write about companies using Kickstarter because scams are rampant, but we know Kickstarter has been a useful tool for a lot of companies.)
So here's how BiggerCake works. Campaigns are separated into categories by industry, like art, design, journalism, and technology. From there, you can see within each category like most funded, most backers, and highest average pledge:
Let's take Salsa for example, a photobooth built to help you make money — it's already raised over 817% of its goal and almost $250k.
You can see the data behind the backers and pledges from a daily and hourly standpoint, as well as a favorite feature of mine: the ability to view average funding per day and average funding pace, since you don't want to end your campaign too early.
Don't be an idiot: always look at the data. Seriously though, if you're planning on using crowdfunding to finance any of your company, please take some time to look through this resource.
It's an easy way to learn from other makers' successes and failures from objective, data-based standpoints. And you know how we love some good data.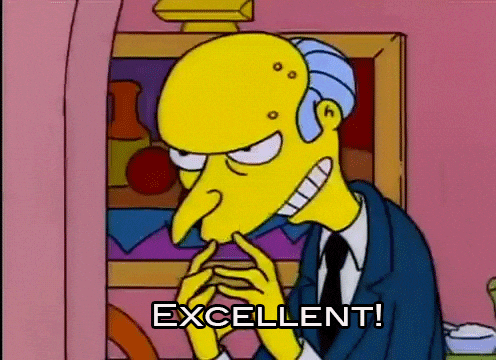 Besides the funding pace and average pledge, take a look at common themes among the most successful Kickstarter campaigns on BiggerCake, and ask yourself some of these questions:
-What time is best to release my campaign?
-Is there a common thread among the copy or graphics/videos?
-What are the most successful incentives?
-How can I emulate the best campaigns?
The best part? It's free. And after taking a look at the ToS, it doesn't look like there are any big catches, so take advantage of this free resource while you can.
The forgivable PPP loan may now not be as forgivable as before
(BUSINESS FINANCE) The SBA were handing out forgivable loans like flyers for your friends band, but after a few months it seems many are not quite as forgivable as before.
The Paycheck Protection Program (PPP), a federal forgivable loan program established by the CARES Act, was designed to alleviate the burden of companies who experience business disruptions during the coronavirus pandemic. But of course, with every government loan there are stipulations and guidelines for its use and its forgiveness. The main people that are going to have difficulty here are the small businesses however, which one might have thought that this program was for.
The program has guidelines that stipulate how much of it is forgivable. One of the main criteria is how the money is spent, openly requiring that 75% of the loan must be used to cover payroll for it to be forgivable, RED FLAG. What about small businesses that don't have employees? Well some people may have thought that for a single person business, retirement and health-care would count towards that payroll total. Therefore, keeping costs down and keeping businesses alive. That's not the case. Those expenses aren't counted toward forgivable payroll costs, only salaries are.
Now others may have asked why that matters because someone can see that this type of loan wouldn't be helpful for someone in those conditions. The problem comes in when the calculation for how much a business is able to borrow is done. The amount that can be borrowed through the PPP is based on payroll but it also includes health-care and retirement plan payments.
This is, as a matter of course, different for independent contractors and self-employed people that run their business income through a checking account. They were given a maximum amount that couldn't exceed according to an April 20th interim final ruling. That amount is the lesser of eight weeks of their 2019 net profit or no more than ~$15K. As it stands currently neither retirement nor health-care premiums are eligible for forgiveness here either.
Something else that doesn't seem to have been taken into account is rent and mortgage for these one person companies. The 25% that is stipulated in the program is no where near what is necessary for rent or mortgages in some places. The Small Business Administration (SBA) openly stated that they assumed that "many such individuals operate out of either their homes, vehicles or sheds and thus do not incur qualifying mortgage interests, rent or utility payments." Personally, that small oversight is enough to make me wonder if these people have ever worked in the real world before.
What this means however is that people who have taken out the full amount that they are allowed and cannot stick to the requirement must pay the loan back in full on a two year deadline with an interest rate of 1%. As lawyers gather to attempt to filter through these murky waters and to hopefully make things better for those that need this relief we can only sit back and wait. Anyone looking to take out a loan from this program I highly recommend caution before jumping in.
A closer look at the HEROES act, and who stands to benefit the most
(BUSINESS FINANCE) The HEROES act helps specifically unemployed, and those just returning to work, with assistance to get them back on their feet.
Back in May, House Democrats proposed an economic relief bill to address the widespread consequences of COVID-19. The bill, entitled the "Health and Economic Recovery Omnibus Emergency Solutions" Act (HEROES for short), did not pass as quickly as the Democrats had initially hoped–indeed, it is still being examined as of today–but the likelihood that it does pass in some form seems high, according to White House officials. Here's what you need to know about the HEROES Act and how it may affect you.
Spoiler alert: It's mostly positive, but you may need to wait awhile.
We discussed recently the proposition to incentivize employees to return to work via a $450 weekly bonus upon reopening of the economy. This is a byproduct of the HEROES Act, which–according to its original conditions–posited that the unemployment bonus of $600 per week be extended past its initial July 2020 expiration. That idea was criticized by many as incentivizing unemployment, thus culminating in the $450 return-to-work bonus revision.
However, the HEROES Act addresses so much more than a weekly bonus that it's somewhat overwhelming. The 1815-page bill covers a wide array of topics including state and local support, health care, worker protections, business support, and "other government support", a category which addresses the United States Postal Service and the Census Bureau.
Primarily, Americans will be enthused to hear that the HEROES Act addresses a second round of stimulus checks totaling up to $6000 per household; while some sources (e.g., Forbes) speculated that the delivered amount per individual might be as high as $2000 per month, the HEROES Act in its original form does not appear to corroborate this claim. Additionally, this bill would provide billions in relief funds to the Department of Labor, housing assistance, and SNAP.
To any college students, the bill proposes "up to" $10,000 in student loan forgiveness.
The bill would also see at least $1 trillion in "state, local, territorial and tribal government" relief, with billions more allocated to utilities, highways, transit, and CDC resources. If that weren't enough, the country would see a sweeping increase in funds to national health care services such as the Public Health and Social Services Emergency Fund, HRSA-funded Health Centers, and–not negligibly–funding to fight back against "COVID-19 fraud".
As you probably know, first responders and frontline workers have shouldered the brunt of the COVID-19. The HEROES Act looks to establish a $200 billion "Heroes' Fund" for hazard pay to "workers deemed essential during the pandemic"–a list that would feasibly include emergency workers, maintenance staff, and anyone else who was put at risk by way of their occupation.
Finally, the HEROES Act provides small businesses with some additional relief via expansion of the SBA's Paycheck Protection Program; under this expansion, the PPP would include nonprofits, a move that warrants another $659 billion in aid.
As Forbes' Jeff Rose reports, the current status of the HEROES Act is relatively healthy, if not entirely true to its original form. For example, House Republicans have proposed financial relief in the form of a tax cut instead of sending out checks, and some are suggesting cutting the unemployment bonus of $600 per week to $300 per week (or less) until 2021 instead of the aforementioned $450 weekly return bonus.
It's also worth noting that the HEROES Act, a bill valued at around $3 trillion, is a bit on the pricey side where Republicans are concerned–which is why their counter-offer runs closer to $1 trillion. President Trump has, in the past, postulated that a $2 trillion price tag is actually feasible, so it appears that there is some wiggle room in how this bill proceeds.
If you're waiting for another stimulus check, it's best not to hold your breath–conservative estimates place the next round, if acted upon, no sooner than late July. Waiting to see how the economy responds to the invariable spike in COVID-19 cases is something for which Republicans have demonstrated a propensity, so don't count your chickens just yet.
How business owners should handle the trend of COVID-19 surcharges
(BUSINESS FINANCE) COVID-19 has caused a lot of money problems, but some places have decided to counter this with new surcharges, and hopefully they told customers about them.
Hidden surcharges have long been a subject of discussion among consumers. Banks, car dealers, hotels, and credit card companies are much more transparent than they once were. According to a 2019 survey by Consumer Reports, 85% percent of adult consumers were hit by an unexpected fee when paying for a service, so the practice is not completely gone. With COVID-19, some businesses are turning to surcharges to balance out their profit margins.
Can businesses add a COVID surcharge legally?
The impact of COVID-19 is continuing to unravel. FOX8 reports that a Missouri steakhouse and sushi restaurant included a surcharge related to the rising costs of food under the pandemic. A CBS affiliate in Midland, TX reminds consumers to check their bills, because restaurants and salons are adding surcharges. Some businesses are saying that state restrictions are increasing operational costs, while others relate it to the cost of goods. Even UPS has added surcharges to peak delivery slots. According to a librarian at the State Law Library, a private business in Texas has a lot of leeway in deciding what to charge.
A surcharge isn't necessarily price gouging
In Texas, price gouging following a natural disaster is illegal. The surcharges that we're discussing aren't price gouging, just a way for businesses to temporarily raise prices without changing their menu or listing new prices. The Houston BBB recommends that if your business does add a surcharge, it should notify consumers about the charge before the bill arrives. Consumers who believe that they've been a victim of price gouging should file a complaint with the Texas Attorney General.
Transparency is part of good customer service
According to Consumer Reports, 96% of the consumers surveyed were annoyed with a hidden fee. I want to talk to the 4%, and find out why they weren't. A surcharge under COVID-19 conditions can make sense. Cleaning and sanitizing takes time and money. Prices have increased. What's bad business is trying to hide those surcharges until after the customer checks out. That's not fair. Be transparent.