Startup offers Kickstarter campaign analytics so you don't fundraise blindly
(FINANCE) If you're considering using Kickstarter to fund your next big idea, you need to be armed with data so you're not going about it blindly.
You might have heard the common adage "if you fail to plan, you plan to fail." If you're starting a company, this rings especially true.
Whether you're building software or a physical product, there are a lot of strategies to take into consideration, especially if you're crowdsourcing funding.
If you're planning on fundraising on Kickstarter, take a look at BiggerCake.
Created by Tross, a crowdfunding data and consulting firm, BiggerCake allows you to take a deep dive into the analytics behind a variety of Kickstarter campaigns.
(Author's note: we normally don't write about companies using Kickstarter because scams are rampant, but we know Kickstarter has been a useful tool for a lot of companies.)
So here's how BiggerCake works. Campaigns are separated into categories by industry, like art, design, journalism, and technology. From there, you can see within each category like most funded, most backers, and highest average pledge:
Let's take Salsa for example, a photobooth built to help you make money — it's already raised over 817% of its goal and almost $250k.
You can see the data behind the backers and pledges from a daily and hourly standpoint, as well as a favorite feature of mine: the ability to view average funding per day and average funding pace, since you don't want to end your campaign too early.
Don't be an idiot: always look at the data. Seriously though, if you're planning on using crowdfunding to finance any of your company, please take some time to look through this resource.
It's an easy way to learn from other makers' successes and failures from objective, data-based standpoints. And you know how we love some good data.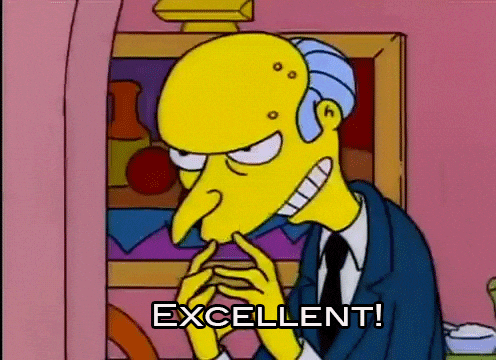 Besides the funding pace and average pledge, take a look at common themes among the most successful Kickstarter campaigns on BiggerCake, and ask yourself some of these questions:
-What time is best to release my campaign?
-Is there a common thread among the copy or graphics/videos?
-What are the most successful incentives?
-How can I emulate the best campaigns?
The best part? It's free. And after taking a look at the ToS, it doesn't look like there are any big catches, so take advantage of this free resource while you can.
COVID-19: Governors fail renters, a 90-day rent freeze is the only option now
Independent contractors whose only sin is renting instead of owning, are facing evictions even as Governors put tiny bandaids on the situation. A 90-day freeze is the nation's only option to avoid mass migrations or spikes in homelessness.
2020, it seems, is the year of rebranding—even when it comes to our impromptu recession brought on by a variety of factors (but largely thanks to COVID-19). Despite the negative connotations of widespread economic disaster, some people, such as St. Louis Federal Reserve President James Bullard, are regarding this instance as "an investment in U.S. public health."
Should we all be so optimistic? Bullard seems to think so.
To be fair, James Bullard's "optimism" also accounts for taking a "$2.5 trillion hit" to the economy, so it's not all sunshine and dancing unicorns (this time). However, the long-term outcome of handling this crisis correctly—a process which involves bailing out small businesses, matching wages, and contributing to rebuilding and supporting our healthcare infrastructure—will be, according to Bullard, positive.
Bullard's optimism does come with an important message: As with pretty much anything, the simpler we can keep solutions to this problem, the better the outcome will be. We're not off to a great start; between states' varying responses to COVID-19 procedures and mixed congressional support for a stimulus package, the process of dealing with economic fallout has become more complicated than some—Bullard included—would consider "ideal".
Unfortunately, there isn't really an "ideal" outcome here that is also practical without requiring a heretofore unseen level of cooperation and cohesion between political parties and state-based cultures. In the event that we can actually pull together and actively invest, as Bullard suggests, in our infrastructure, the implications for our economy will ultimately be positive—even if only in a pyrrhic victory kind of way.
In unprecedented times of crisis—you know, like right now—a little bit of optimism doesn't hurt. Over the course of the next few months, you'll hear all sorts of different takes on the situation; some people—those who identify as "realists" but really just enjoy bumming people out—will actively speak out against positive attitudes, while others will avoid "getting their hopes up" because they don't want to be disappointed.
But, if Bullard's optimism is to be believed—and we're choosing to think it is—you have full permission to let yourself hope, at least for now.
Remember, there are a couple of things you can do to bolster your immune system without medicine during this time. One of them involves keeping a positive outlook, and the other one is eating plenty of garlic; we've found that one accompanies the other.
Gov. Cuomo first to issue 90-day moratorium on commercial, residential evictions
(NEWS) NY Governor, Andrew Cuomo is the first state leader to put a halt to all commercial and residential payments in an effort to stem the COVID-19 crisis.
New York Governor, Andrew Cuomo is the first state governor to put a moratorium on residential and commercial evictions in response to the COVID-19 outbreak, specifically hitting pause for 90 days in his state. This is part of a $10B relief package that includes utility payments missed during this outbreak as the state (and all states) are strained by the global pandemic.
This will not only help renters to find stable footing as so many have lost their jobs overnight, but commercial renters (like restaurants) that are worried about being evicted during a time that they were shut down by the government.
#BREAKING: New York will implement a 90-day moratorium on evictions for residential and commercial tenants.

We will do all we can to help those financially suffering because of the #COVID19 pandemic.

— Andrew Cuomo (@NYGovCuomo) March 20, 2020
Reactions have mostly been positive, but many are still pushing for a freeze on rent, essentially rent forgiveness during this period since mortgage holders can roll their 90 days on to the end of their loan term, but renters cannot.
An evictions moratorium without a rent freeze is just going to permanently indebt us to landlords and inevitably evict us. The majority of us already live paycheck to paycheck and can't afford back-rent as we're barely even able to afford current rents. Mass evictions will occur.

— Venmo @Cynthia-Prisco (@bigbronxenergy) March 20, 2020
For many landlords, rent is their exclusive income and they have very few units, but they too will be under a mortgage freeze on their buildings under this Order, providing some relief. Not to mention Tax Day just moved from April 15 to July 15.
Meanwhile, a state group, Housing Justice for All, is calling for the rehousing of every homeless individual using emergency rent assistance and in vacant homes. They cite the risk of viral spread through the homeless shelter system, as well as viral possibilities among homeless people living on the streets.
There is no known answer in this time of being tested, but a freeze on rents and mortgages in New York will likely lead to other governors taking the same route, and renters might be able to breathe a little better soon, especially those who have lost their jobs and independent contractors whose business immediately died on the vine.
We'll be watching for other states' reactions to rents and mortgage payments.
COVID-19: Self employed Texans get some relief benefits
(BUSINESS FINANCE) Self employed? Worried about the corona virus hurting your business? Texas says you're STILL eligible for cash-related COVID-19 coverage!
When I heard 'It's hard being your own boss', I thought people meant employee reviews were harder to do since you have to carry both parts of a tough conversation in your home office.
Now, watching as self-employed artists, caterers, events specialists and more are struggling in the wake of the COVID-19 pandemic, the image is less 'Ha!' and more 'AH!'.
It's bad out there, y'all. And my heart goes out virtually, as per CDC guidelines. But in every viral cloud, there's a colloidal silver lining. In the great state of Texas, that lining is: You're probably eligible for disaster-based unemployment.
Yes, really!
Straight from the Texas Workforce Commission's mouth: If your employment has been affected by the coronavirus (COVID-19), apply for benefits either online at any time using Unemployment Benefits Services or by calling TWC's Tele-Center at 800-939-6631 from 8 a.m.-6 p.m. Central Time Monday through Friday.
Now how does that cover the self-employed? Simple…kinda.
You'll need to apply through the Disaster Unemployment Assistance and then take the extra steps of providing different proof than your 9-5 friends.
Firstly, you have to prove you're self employed. If you've been paying you under the table, this is where the poop hits the fan, I'm afraid. The government will need things like (any given one of these): Insurance bills, business license, a recent ad, an invoice, or sales records.
Were you just about to start your own business when all this went down? Fortunately you're covered too, so long as you have proof of prospective self-employment, say: The deed to a building you just bought, loan documents, 'Grand Opening' announcements, and so forth.
For the full list of documents that suffice, visit the TWC site directly and check what proof your pudding needs.
This situation is a Corona-cluster-cussword, but there's help out there.
Reach out. Grab it. And then wash your hands.