Mr. Rogers' link neighborhood – should you do a link exchange?
Won't you be my neighbor?
Chances are if you've had your real estate website and/or blog up and running for a while, you've received a few (ha!) requests for link exchanges from other real estate agents, mortgage companies, pharmaceutical companies, etc.
What you may not realize is reciprocal linking is not always so good for you.  In fact, it can get you penalized by the likes of Google as I mentioned to Phil Boren.  The thing to keep in mind is you want significantly more non-reciprocal links to stay under the radar.
The best links you can get are from a subject-related link neighborhood.
You're growing inside
So what exactly is a link neighborhood?
Everett Sizemore, an eCommerce SEO consultant, explains:
"A link neighborhood is a group of websites that are associated with each other through hyperlinks. They can be topic-specific, such as a group of real estate websites; or they can be geographic, such as a group of businesses and organizations from Denver, Colorado. They can also be spammy, such as a group of non-related websites from all over the world linking to each other from dynamic "links" pages with the only binding thread being that they all subscribe to the same link building software."
You might be wondering, do all the websites in the link neighborhood link to each other (like a link wheel)? Everett clarifies:
"Not all websites in "the neighborhood" have to link to all other websites. If a local chamber of commerce links out to several local businesses, some of which link to each other and/or back to the chamber of commerce – that would be a geographic link
neighborhood – and sites found to be within that neighborhood (both literally and virtually) would probably end up outranking competitors for geo-targeted keyword searches (ie Denver Dentist), all other things being equal."
Now that you know what a link neighborhood is, you'll probably want to know how to research a good neighborhood or two to get links for your own website.
I'll have more ideas for you
A good place to start is to read my last post on competitive analysis if you haven't already.  I mention several free tools for doing back link research.  Researching a link neighborhood is very similar.  Pick a couple of sites who rank well and use those tools to see who is linking in to them.  The great thing about these tools is they typically will order the results based on authority.  Nice.
You can also scan your site now (or link exchange page if you have one…did you read what I said about those above?) with the bad neighborhood link checker.  It's free.
Besides those suggestions, many search professionals and other serious web marketing folks pay for access to some really nice tools.
Here are a few you might want to check out:
Raven

: I personally subscribe to the Raven tool set as it is an ever-improving group of SEO management awesomeness.  More to the point, they have a really nice, comprehensive tool called "Backlink Explorer" which will allow you to review the link neighborhood of any website, including your own.  (Starts at $19/month and has a free 30-day trial)

SEOmoz

: I've been a long time subscriber to SEOmoz's tool sets and attended the advanced search engine conferences in Seattle.  Their tool set is also filled with awesome things, but the one on point with this blog post is their "Backlink Analysis" and have "Competitive Link Research Tool" in their labs. (Starts at $79/month; there are some free tools but the best require a paid account)

SEOBook

: While I don't personally use this tool, I did use it when it was free and it was great too. (Starts at $300/month)
And finally, you don't have to do start your link research in your own market.  Frequently, I'll pick an outside market and see how the ranking look in that area and you'll often find good links that might be missing from your market.  Then move on to your own market.
And you'll have things you'll want to talk about
I hope you do. Leave some comments; ask some questions. The inspiration for this post came from a comment in a previous post (as noted at the top) so let me know what you want me to talk about.
You always make it a special day and a special week for me, by just your being you. There's only one person in this whole world like you; that's you yourself, and I like you just the way you are.
AgentGenius.com is not affiliated with esizemore.com, Raven, SEOMoz or the SEO Book.
Get The American Genius

neatly in your inbox
Subscribe to get business and tech updates, breaking stories, and more!
Thank you for subscribing.
Oh boy... Something went wrong!
What skills do marketers need to survive the AI takeover?
(MARKETING) Quality marketers are constantly evolving, but getting your head around artificial intelligence can be a challenge – let's boil it down to the most relevant skills you'll need.
When Facebook and Twitter were born, a new era of social media was ushered in, opening the gates for new areas of expertise that hadn't existed before. At first, we all grappled to establish the culture together, but fast forward a decade and it is literally a science with thousands of supporting technology companies.
So as Artificial Intelligence (AI) takes over marketing, doesn't that mean it will replace marketers? If you can ask your smart speaker in your office what your engagement growth increase was for your Facebook Page, and ask for recommendations of growth, how do marketing professionals survive?
Marketers will survive the same way they did as social media was introduced – the practice will evolve and new niches will be born.
There are 7 skills marketers will need to adapt in order to evolve. None of these are done overnight, but quality professionals are constantly grooming their skills, so this won't be stressful to the successful among us. And the truth is that it won't be in our lifetime that AI can quite process the exact same way a human brain does, even with the advent of quantum computing, so let's focus on AI's weaknesses and where marketers can perform where artificial intelligence cannot.
1. Use the data your new AI buddies generate.
In the 70s, the infamous Ted Bundy murders yielded the first case that utilized computing. The lead investigator had heard about computers and asked a specialist to dig through all of their data points to find similarities – a task that was taking months for the investigative team. After inputting the data, within minutes, they had narrowed their list of suspects from several hundred to only 10.
We're not dealing with murderers here in the marketing world (…right, guys?), but the theory that algorithms can speed up our existing jobs is a golden lesson. As more AI tools are added to the marketplace to enhance your job, experiment with them! Get to know them! And continue to seek them out to empower you.
Atomic Reach studies your content and finds ways to enhance what you're delivering. CaliberMind augments B2B sales, Stackla hunts down user-generated content that matches your brand efforts, Nudge analyzes deal risk and measures user account health, and Market Brew digs up tons of data for your SEO strategy.
See? Independently, these all sound like amazing tools, but call them "AI tools" and people lose their minds. Please.
Your job as a marketer is to do what AI cannot. Together, you can automate, do segmentation and automation, beef up your analytics, but no machine can replicate your innate interest in your customers, your compassion, and your ability to understand human emotions and predict outcomes effectively (because you have a lot more practice at being a human than the lil' robots do).
2. Take advantage of AI's primary weakness.
As noted, you have emotions and processes that are extremely complex and cannot be understood by artificial intelligence yet. Use those.
How? Compile all of the data that AI offers and then strategize. Duh. AI can offer recommendations, but it cannot (yet) suggest an entire brand strategy. That's where you come in.
And more importantly, it cannot explain or defend any such strategy. One of the core problems with AI is that if you ask Alexa a question, you cannot ask how it came up with that information or why. This trust problem is the primary reason marketers are in no danger of being replaced by technology.
3. Obsess over data.
AI tools are young and evolving, so right now is the time to start obsessing over data. What I mean by that is not to use every single AI tool to compile mountains of useless data, but to start studying the data you already have.
The problem with new tools is that marketers are naturally inquisitive, so we try them out and then forget they exist if they didn't immediately prove to be a golden egg.
Knowing your current marketing data inside and out will help you to learn alongside AI. If you aren't intimately familiar, you won't know if the recommendations made through AI are useful, and you could end up going down the wrong path because something shiny told you to.
Obsess over data not by knowing every single customers' names, but be ready to identify which data sets are relevant for the results you're seeking. A data scientist friend of mine recently pointed out that if you flip a coin five times and it happens to land on tails every time, AI would analyze that data and predict with 100% certainty that the sixth flip will be tails, but you and I have life experience and know better.
Staying on top of your data, even when you're utilizing artificial intelligence tools will keep you the most valuable asset, not the robots. #winning
4. Don't run away from math (no wait, come back!)
One of the appeals of marketing is that math is hard and you don't need it in a creative field. But if you want to stay ahead of the robots, you'll have to focus on your math skills.
You don't have to go back to school for data science, but if you can't read the basic reports that these endless AI tools can create, you're already behind. At least spend a few hours this month on some "Intro to Data Science" courses on Udemy or Coursera.
5. Content is God.
We've all said for years that content is king and that feeding the search engines was a top way to reach consumers. You've already refined your skills in creating appealing content, and you already know that it costs less than many traditional lead generating efforts and spending on content is way up.
Content can be blogging, video, audio, or social media posts. Artificial intelligence will step in to skyrocket those efforts, if only you accept that content was once king, but is now God. What is changing is how customized content can be. For example, some companies are using AI tools to create dozens of different Facebook ads for different demographics, which would have taken weeks of human effort to do in the past.
Because content is what feeds all of these new smart devices, feeding your brand content effectively and utilizing AI tools to augment your efforts will keep you more relevant than ever.
6. Get ahead of privacy problems
Consumers now understand what website cookies are, and know when they've opted in (or opted out) of an email newsletter, but to this point, humans have made the decisions of how these data choices are made. Our teams have continually edited Terms of Service (ToS), all done not just with liability in mind, but to offer consumers the protections that they want and have come to expect.
But AI today doesn't have morals, and consumer comfort is not a factor unless humans program that into said AI devices. But it still isn't a creature of ethics like humans are. Ethical challenges going forward will be something to stay ahead of as you tap into the AI world. Making sure that you know the ToS of any tool you're using to mine data is critical so that you don't put the company in a bad position by violating basic human trust.
The takeaway
You're smart, so you already knew that the robots aren't taking your job, rather augmenting it, but adding AI into your marketing mix to stay ahead comes with risk and a learning curve. But seeing artificial intelligence for what it really is – a tool – will keep your focus on the big picture and save your job.
This story was first published in October 2018.
Get The American Genius

neatly in your inbox
Subscribe to get business and tech updates, breaking stories, and more!
Thank you for subscribing.
Oh boy... Something went wrong!
Google makes it easier to identify veteran-owned businesses
(BUSINESS) Finding veteran-owned businesses just got easier thanks to a new feature from Google (one that veteran business owners can easily take advantage of).
Google My Business (GMB) is the main database for search engines. It's a powerful tool used by consumers and businesses. To help customers and business-owners, GMB added a very important category last fall. Businesses can now be identified as veteran owned.
The U.S. Small Business Administration estimates that there are 2.5 million businesses majority-owned by veterans in the United States. In one report, these veteran-owned businesses employ over 5 million people and have an annual payroll of $195 billion. Texas ranks #2 in having the most veteran-owned businesses, following California.
The support that Americans give vets is inspiring. The cool thing about this feature from GMB is that it helps consumers find businesses to support. The men and women who gave service to our country deserve support once they're civilians. Look for veteran-led businesses when you use Google.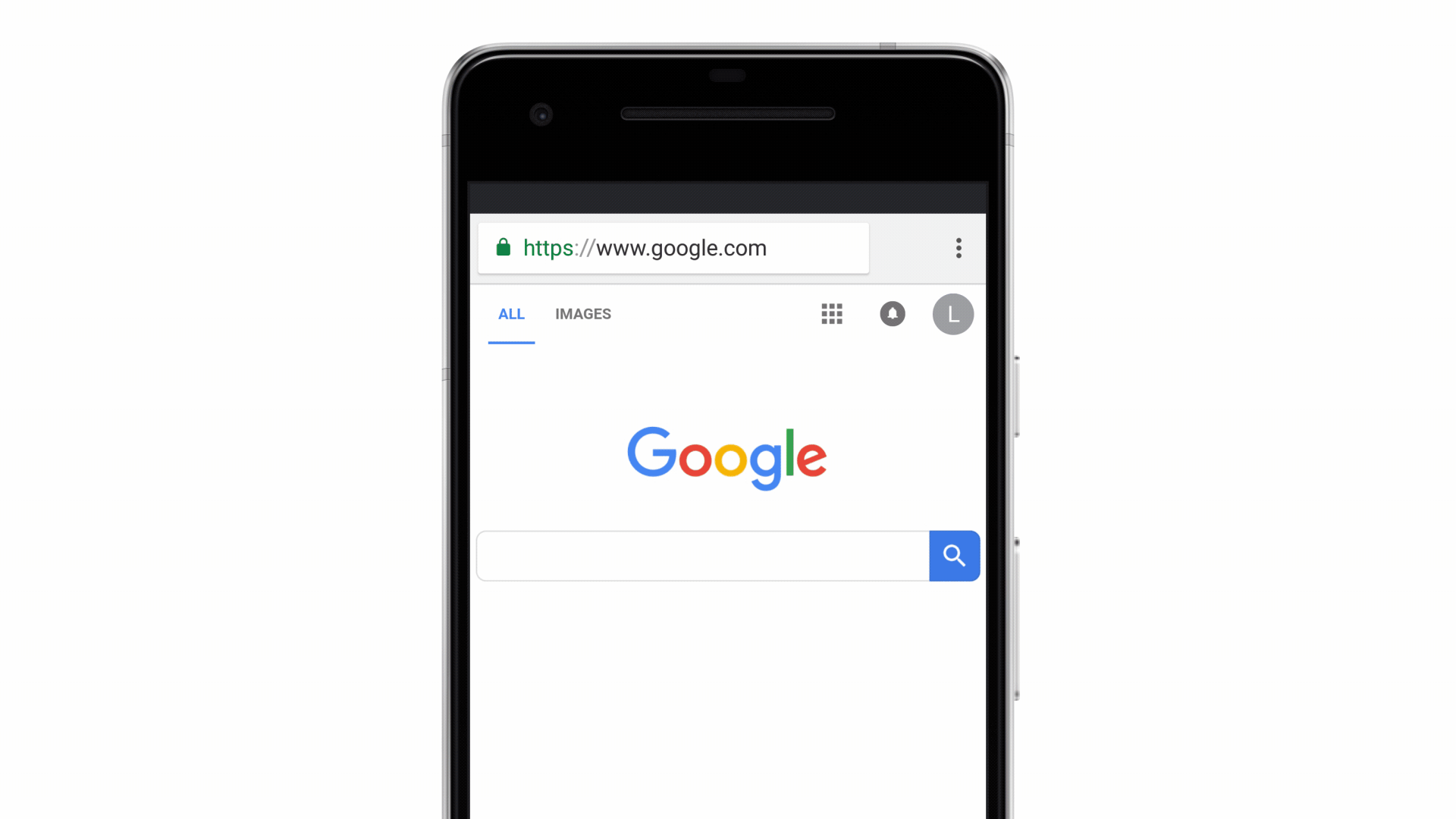 Customers aren't the only ones who will take advantage of knowing whether a business is owned by a former service member not. Fellow vets often go out of their way to support each other. Who better to provide information about resources and opportunities than someone whose been there?
If you're a business using GMB, it's easy to add this attribute to your listing. It's under the About category. The instructions for mobile and desktop can be found here. The only other attributes currently available are family-led and woman-owned.
It's unknown how many people actually seek this information out or will actually use it. It's estimated that about 10 percent of small businesses in the U.S. are veteran-led. These businesses aren't just providing an economic impact on communities. Veteran-owned businesses hire fellow vets in higher volume than non-veteran-owned companies. USA Today reported that vets thrive in the small business world, attributing success to their core values, such as discipline and organization that make vets able to commit to a business and serve customers.
We applaud Google for adding this attribute to their database of information.
Get The American Genius

neatly in your inbox
Subscribe to get business and tech updates, breaking stories, and more!
Thank you for subscribing.
Oh boy... Something went wrong!
If you're not constantly hustling, are you even living?
(EDITORIAL) If you aren't hustling on the side, at night, while you eat, and in your sleep, are you really even a person in 2018?
Back in the day, the idea of "hustling" was something of a negative concept (think Jon Voight and Dustin Hoffman in Midnight Cowboy). Now, if you're not constantly hustling, and living that hustle life are you even living? If you don't Rise and Grind, are you even a real person?
In this fast-paced, "I want it now" society, the assumption is that because we have 24 hours in a day, we must use every second of that time on one side hustle or another to make a few extra bucks, otherwise we're not being productive. As Guru JP explains below, "being busy means you're being productive. You do your best work when you're always working. More quantity equals better quality."
This has become one of the beliefs of entrepreneurialism: if you're not working on your startup while Uber-ing at night and walking dogs via Wag on your lunchbreak, you're not hustling and you'll never be successful.
One important key of the hustle is to document how busy you are on social media, or else it's not actually happening. Sharing a daily "rise and grind" pic on Instagram is the only way to appropriately start a manic day of hustle.
Despite what research would say, face-to-face communication is ineffective and computer mediated communication, or communication through text with no context or nonverbal cues, is the best way to relay messages. Also, if you're hustling 24/7, there's no way you have time for an in-person meeting when you're on a FaceTime meeting while hosting a G-Chat team meeting simultaneously. I mean, come on.
The way that you know this is legit is that the hustle is referred to as a "game" which is how you should always describe your career path. Pople like volunteers in impoverished countries, single parents working ONLY two jobs, and people who built a business from the ground up and decided to only stay with that business, have no idea what hustling truly is (especially since none of it was documented on Snapchat).
And, the benefits of constant hustling are immense! You have unlimited time off and can take an unpaid vacation to anywhere in the world – just as long as there's WiFi.
With hustling, you have so many options on how to make some extra scratch and start six different podcasts that all have a listener of one. Why wouldn't you want to join this amazing idealism of entrepreneurship? Also, if you're still reading, you've lost the game. Shouldn't you be on to something else by now?!
Author's note: In case you couldn't tell, this entire article is incredibly facetious. Our COO wrote a popular editorial, rejecting the idea of hustling, and I completely agree with her on that. Constantly working to the point of exhaustion is, well, inefficient. Work on one thing, succeed, and then go from there. Ugh.
This story was first published in October 2018.
Get The American Genius

neatly in your inbox
Subscribe to get business and tech updates, breaking stories, and more!
Thank you for subscribing.
Oh boy... Something went wrong!