How to spot and avoid crowdfunding scams
(TECH NEWS) Crowdfunding has become ripe for scams, don't be a sucker — here's how to spot 'em.
When it comes to your personal life, you don't want to be on the receiving end of a crowdfunding campaign because if you're turning to GoFundMe or YouCaring, it means your house has burned down, you have cancer or your dog has died.
We regularly see these campaigns pop up in our social feeds and for the most part, we believe them because they're our friends, they're in need and we trust them so, of course, we pitch in.
However, some people use crowdfunding to fleece you. By now, you've probably heard of the couple from New Jersey who teamed up with a homeless man to raise over $400,000. The campaign was a scam, the cash was split and now these crooks are facing some serious consequences in court. Ugh.
We shouldn't need to write this article, but some people suck and they're out there duping us. Here's how to spot them.
This should be obvious, but do not give money to people you do not know or do not at least tangentially know. It never hurts to scroll through the donor list to see if you recognize any of your friends or acquaintances there. If you do and have questions, reach out to them before you reach deep into your wallet.
What about victims of natural disasters? Offer your money to emergency funds run by non-profit organizations. Anyone can create a crowdfunding campaign, but in times of crisis many platforms create verified campaigns.
If the objective of the campaign is unclear, do not donate. We've all come across campaigns that are strangely worded or lack enough specifics to piece together a plausible story. If it feels like a Nigerian Prince is the campaign administrator, close the tab.
If a campaign's photo looks fishy, do a reverse image search on Google to help validate that fishy feeling. If the search yields a lot of results for the photo, scammers have stolen it and are using it to tug at your heartstrings.
Most campaigns run for a very short amount of time, typically a couple of weeks and rarely more than a month. While there is generally a final social push to get to an unmet goal, there are rarely open-ended campaigns. Again, if the goal is unclear or out-of-reach, move on.
We've all seen campaigns that are truly gut-wrenching – deaths of loved ones, fights with cancer, entire villages wiped out. As with the case of the three jerks from New Jersey, if it feels too good to be true, it probably is. While some sites may be able to reimburse your donation, others won't and nothing feels worse than falling for a scam AND losing your money.
And so, dear friends, this is why we at The American Genius almost never, ever write about crowdfunded projects. We care about you and we want you to use your money to help your real friends, fund YOUR next project or pay off your student loans.
Startup offers Kickstarter campaign analytics so you don't fundraise blindly
(FINANCE) If you're considering using Kickstarter to fund your next big idea, you need to be armed with data so you're not going about it blindly.
You might have heard the common adage "if you fail to plan, you plan to fail." If you're starting a company, this rings especially true.
Whether you're building software or a physical product, there are a lot of strategies to take into consideration, especially if you're crowdsourcing funding.
If you're planning on fundraising on Kickstarter, take a look at BiggerCake.
Created by Tross, a crowdfunding data and consulting firm, BiggerCake allows you to take a deep dive into the analytics behind a variety of Kickstarter campaigns.
(Author's note: we normally don't write about companies using Kickstarter because scams are rampant, but we know Kickstarter has been a useful tool for a lot of companies.)
So here's how BiggerCake works. Campaigns are separated into categories by industry, like art, design, journalism, and technology. From there, you can see within each category like most funded, most backers, and highest average pledge:
Let's take Salsa for example, a photobooth built to help you make money — it's already raised over 817% of its goal and almost $250k.
You can see the data behind the backers and pledges from a daily and hourly standpoint, as well as a favorite feature of mine: the ability to view average funding per day and average funding pace, since you don't want to end your campaign too early.
Don't be an idiot: always look at the data. Seriously though, if you're planning on using crowdfunding to finance any of your company, please take some time to look through this resource.
It's an easy way to learn from other makers' successes and failures from objective, data-based standpoints. And you know how we love some good data.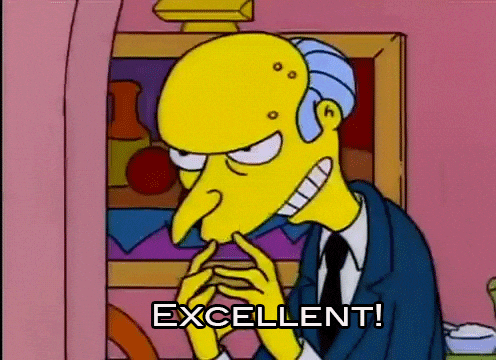 Besides the funding pace and average pledge, take a look at common themes among the most successful Kickstarter campaigns on BiggerCake, and ask yourself some of these questions:
-What time is best to release my campaign?
-Is there a common thread among the copy or graphics/videos?
-What are the most successful incentives?
-How can I emulate the best campaigns?
The best part? It's free. And after taking a look at the ToS, it doesn't look like there are any big catches, so take advantage of this free resource while you can.
Rize is the tech nerd's version of hiding money in coffee cans
(TECH NEWS) Rize savings tool helps users stash away money without having to bury it in the yard.
Finding the self-motivation to save money is hard. Manually going into your bank account to pull money into savings is a drag.
And it means you have to look at all those transactions where you spent too much money on donuts or shoes when you should have been saving.
Let something else do it for you instead. Rize is a savings service that helps you automatically save and manage your money. After creating an account, you simply set your monthly goal and Rize does the rest.
Your chosen amount is automatically moved from checking to your Rize account after each paycheck.
At any point you can change, delete, add, or transfer savings between goals as many times as you want. You can create multiple goals with differing amounts.
No savings account is necessary to use the app. Money is held in your account until you choose to withdraw it. There's also no limit or extra fees for withdrawals.
You don't need to worry about overdrafting, either.
Rize double checks your checking account to ensure sufficient funds, and notifies you before making any withdrawals.
Nope. This app is legit. Their team features investors, advisors, and leaders with solid financial backgrounds. It's a free, pay what you want model. If you're able to throw some bucks to the developers, go for it. If not, (after all, you are saving up for that cool vacation or whatever) Rize is still totally free.
Bonus: you earn 0.9% APY, which is 15 times more than the national average.
Plus, your savings are SIPC insured up to $250,000, and Rize is an SEC-registered company. Your information is anonymous and encrypted with 256-bit encryption.
Rize works with over 2,500 banks and credit unions around the country. It's currently only available for U.S.-based checking accounts, but they plan offering international features in the future. A mobile app is also in the works. For now, Rize is accessible on any mobile or tablet browser.
Did I mention it's free? No excuses. You can start with just $5. Get signed up for Rize now. Start saving today for your business and personal financial goals.
Personal finance steps every freelancer must take to avoid ruin
(FINANCE) The government shutdown showcased financial instability, but what do people that have no paycheck guarantee need to do to be secure?
In light of the recent government shutdown, there has been a lot of attention in regards to how missing paychecks impacts the average American. Most Americans don't have a regular savings account and could not handle a $1,000 emergency, let alone miss practically a month of pay.

While things look positive for the backpay of those government workers, we all could benefit from some careful reflection about the precarious nature of our personal finances.

Particularly those of us who don't receive a regular paycheck.

Entrepreneurs and those invested in the gig economy have volatile incomes, and literally no promise of a paycheck ever – that can impact your personal finances in a number of ways.

Variable incomes are normal for this group and can impact entrepreneurs in ways as simple as handling debt.
If this is you – here a few things to keep in mind that can help you deal with the volatility of living on a variable income and handling your personal finances.
Set up an emergency fund. Start with 500 if you have too, and remember this an emergency fund for your personal expenses, not your business. If you have an emergency fund, make sure you identify what an emergency is and also be prepared to put money back when it comes out. If you have a hard time not spending money in front of you, put your money in a local bank or CU that you don't have immediate access too.
Stick to a budget. when you can't forecast your income appropriately, controlling expenses is so critical it's the few things that are in your control.
Don't mix business with personal. While you may be pouring your personal energy and time into your start up or gig, be careful about mixing expenses for two reasons: First, it messes up your budget. You need to have separate budgets for personal and business. Second, there could be tax challenges – consult a tax professional for more information. Here's a little primer to get you started.
Save for retirement. There are tax benefits and come on, don't wait till you can't work anymore. Also, an IRA IS NOT AN EMERGENCY FUND.
Practice good financial behaviors. Automate bill pay. Online statements. Digital receipt tracking. The more you can automate your life, the better you are. You already have so many demands on your time, reduce that so you can spend more time doing what you love and what matters.
Consider diversifying your income. Either ensure you have multiple strings or a backup gig (even if it's just uber driving); or be prepared to do temporary or contract labor during your slow seasons.
The path to entrepreneurship is rough. What we can learn from the very struggles of the federal employees and the government shutdown is that if the government can be unstable, those of you who work in the world of startups, gigs, and entrepreneurship, need to be even more on our toes. The "normal recommendation" for saving is 10% of your income, but normal may not be enough for you. Be prepared and save (more).
Disclaimer: I am neither a tax or investment professional. This is personal financial advice and I encourage you to visit a professional if you need more specific plans of action.